[SatNews] Book minutes to months anywhere in the world using this fleet.
SES (NYSE Euronext Paris and Luxembourg Stock Exchange: SESG) announced today that it will be providing a record-breaking 12 transponders of occasional use capacity to Media Broadcast and Telenor Satellite Broadcasting to support the intense media coverage of the upcoming German Federal Elections for German broadcasters.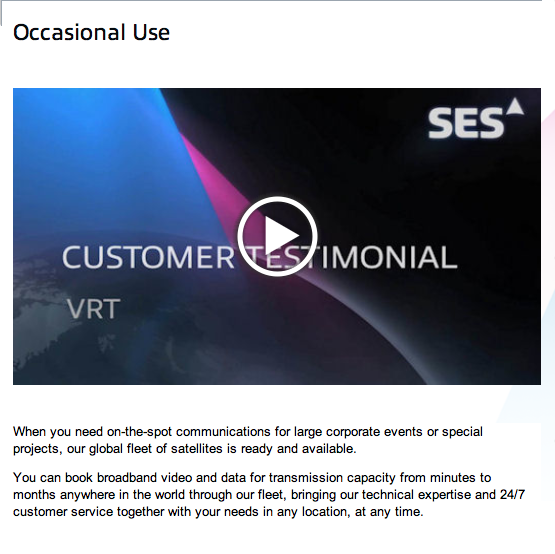 Over 1,500 channel hours on 62 channels have been reserved on SES satellites to broadcast live and background coverage of the German Federal Elections being held on September 22.

"In anticipation of the German Federal Elections, the SES Occasional Use (OU) team has arranged for extra capacity to be available to meet the demands of our customers. All available capacity in prime time has already been reserved a week before the elections, which illustrates the trust that our customers have in the reliability of the SES satellites and the OU team," said Samantha McCloskey, Vice President of Global OU Services and Special Events at SES.