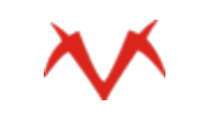 Thaicom Public Company Limited (Stock Exchange of Thailand: THCOM) has signed an with Mediavision for the expansion of that firm's Multi-Channel Per Carrier (MCPC) broadcast platform in Africa.
The MCPC broadcast platform provides broadcasters in Europe direct access to Thaicom's content distribution platform at 78.5 degrees East on the Thaicom-6 satellite. European and international programmers will also gain access to Mediavision's integrated solutions for linear and non-linear content distribution including Internet Protocol TV (IPTV).
Telespazio, a joint venture between Leonardo and Thales, will provide uplink services for the platform from their 370,000 square meters, 170 antenna teleport facility in Fucino, Italy. Broadcasters will be able to contribute SD and HD content from Europe to Africa via Telespazio's Fucino facility and the Thaicom-6 satellite.
Patompob (Nile) Suwansiri, CCO with Thaicom, said that the company and Mediavision are working together to deliver innovative broadcast solutions that enable programmers to cost-effectively expand their distribution network into Sub-Saharan Africa. Thaicom launched its MCPC broadcast platform for Africa in 2016. Now the company will be able to provide European and international programmers with immediate access to the African market and TV households. Thaicom's African C-band MCPC platform via Thaicom-6 is ideal for broadcasters to enter the African market.
Petrit Bhatijari, CEO, Mediavison, added that the Thaicom MCPC platform on Thaicom-6 will enable European programmers who target Africa to develop their content distribution across Sub- Saharan Africa.