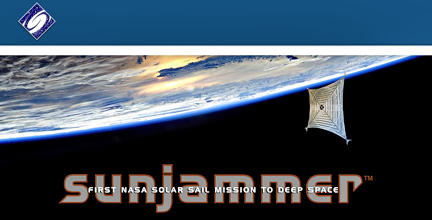 [SatNews] Space Services Holdings, Inc. (SSHI) of Houston, Texas, has acquired Odyssey Moon Ltd. and the addition of key industry veterans to its Board of Directors, signaling an ambitious expansion in the global commercial space market.
Space Services makes these announcements on the heels of exclusive commercial partnerships with NASA and NOAA for the Sunjammer solar sail mission. The acquisition of Odyssey Moon, an Isle of Man headquartered company, situates Space Services as an emerging global pioneer in commercial lunar missions as well.
"We are delighted that this transaction was successful and that Odyssey Moon is now part of a larger, more dynamic company with major ambitions in space," said Odyssey Moon chairperson and former Inmarsat CFO Ramin Khadem. "Our continued focus in the lunar arena makes it a win-win for all of us."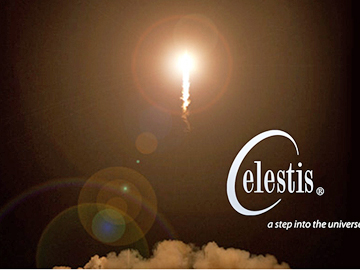 Joining the Space Services Board of Directors from Odyssey Moon is incoming SSHI chairperson Christopher Stott, founder and chairperson of Isle of Man satellite company ManSat Ltd. Mr. Stott also serves on the Board of the Challenger Center for Space Science Education and as president of the Society of Satellite Professionals and the International Institute of Space Commerce.
Also joining the Board from Odyssey Moon are former director of the NASA Kennedy Space Center and Lockheed Martin Space Systems Jay Honeycutt, CEO of Canadensys Aerospace Corporation Christian Sallaberger, and satellite and telecommunications finance specialist Carol Goldstein, who brings more than 25 years of financial experience from Morgan Stanley and ABN AMRO.
Space Services also announced the addition of Blue Talon CEO Eric Tilenius, who brings a wealth of technological expertise to the team. Before joining the Space Services Board, Mr. Tilenius was entrepreneur in residence at Scaled Ventures, Inc. and served as general manager at Zynga.
"We're pleased to add Odyssey Moon to the Space Services family," said Charles M. Chafer, CEO of Space Services. "The opportunity to work with Odyssey Moon's impressive roster of managers, investors, and advisors on the development of new commercial ventures is compelling. We see this new partnership and expertise as a further enhancement of our increasingly global presence and we are committed to advancing Odyssey Moon's exciting agenda."
The Space Services Holdings infosite may be accessed at http://www.spaceservicesinc.com/