SES S.A. (Euronext Paris and Luxembourg Stock Exchange: SESG) is supporting Luxembourg's initiatives in the domain of maritime business by participating in the Salon Euromaritime, as part of the Luxembourg Maritime Cluster.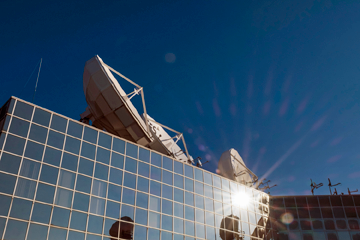 Luxembourg's pavilion — organized by the Luxembourg Maritime Administration and the Luxembourg Maritime Cluster, with assistance of the Luxembourg Chamber of Commerce and the Ministry for Sustainable Development and Infrastructure — includes 11 participant companies from the Grand Duchy, all serving the maritime sector. SES will present its maritime connectivity solutions at Luxembourg's pavilion.
Through the leveraging of SES's global satellite fleet, upcoming High Throughput Satellite (HTS) capacity and extensive ground infrastructure, SES helps to meet the growing demand for maritime connectivity across a wide range of sectors, enabling the company's customers to provide access to entertainment for crew welfare and enhance operational efficiencies. SES also recently introduced their new Maritime+ offering. Designed for service providers, Maritime+ is a fast and simple way to bring connectivity to any vessel, anywhere, in a truly customizable way, and technology advancements adopted by SES allow these satellite connectivity solutions to be cost-effective.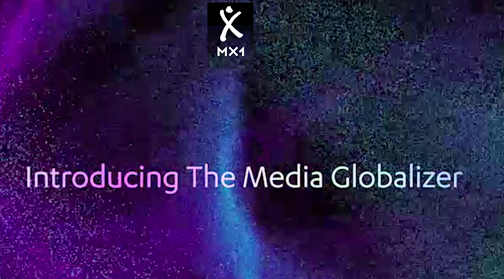 SES also announced that MXI, the firm's wholly-owned subsidiary, is providing the Israel Premier Football League (IPFL) with its end-to-end MX1 360 service for the live editing of sports content.
MX1 360 is providing the IPFL with a sophisticated, yet simple-to-use, cloud-based media asset management solution, with fast turnaround for live highlights production of multiple weekend games. All content, highlights and metadata are archived and can be repurposed at a later point to enable additional monetization opportunities. This makes it easy for the IPFL to deliver high-level highlights of its football matches with data and statistical information, which increases viewer engagement.
Gil Halevi, Head of Digital at IPFL, stated that MX1 360 gives the company full control over sports content, in real time, allowing the firm to manage our broadcast partners and their access to the different content that MX1 produces quickly and effortlessly.
According to Elad Manishviz, the CMO and CBO of sports and events at MX1, with MX1 360, the IPFL is well-equipped to provide highlights of multiple games, on-the-go, for delivery over traditional broadcast or OTT networks.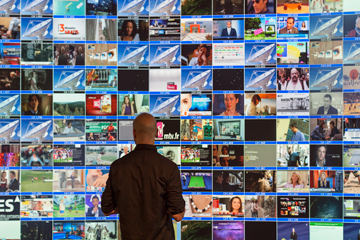 Then, as far as HDTV is concerned, SES S.A. reports that the company continues to lead High Definition TV (HDTV) development and represents the largest HD and Ultra HD (UHD) platform.
In 2016, the number of HD channels on the SES fleet grew by 7 percent to 2,495 channels. Today, 33 percent of all the 7,538 channels on the SES fleet are in HD, with SES carrying 27 percent of all HD channels globally. In addition, more than 60 percent of all channels on SES's fleet are now broadcast in the MPEG-4 compression standard. The on-going trend of the increasing HDTV penetration in Europe was the key driver of SES's overall HDTV development, where the number of HDTV channels grew by 14 percent to more than 750 channels. This performance was complemented by the growth in HDTV across the Americas.
SES is also continuing to maintain strong momentum in the introduction of commercial agreements now secured for 21 UHD channels, compared with eight channels a year ago. Today, SES is broadcasting nearly 50 percent of all the UHD channels carried over satellite globally. In 2016, the acquisition of RR Media and the subsequent creation of MX1 through a merger with SES Platform Services supported SES's market traction on new HDTV and UHD channels across Europe and North America, as well as the further expansion of SES's Video business across fast-growing emerging markets.
The launch of SES-9 and the continued development of SES's HD and Ultra HD business were also significant factors supporting growth in Asian markets, where the company is applying a differentiated strategy. The launch of SES-10 and SES-15 later this year will deliver further growth potential for the Americas.
According to Ferdinand Kayser, the Chief Commercial Officer of SES, with more TV channels than ever before, this information confirms SES's leading role as a TV broadcasting infrastructure and driver of global digitization. Through the growth of the company's channels portfolio, and through major acquisitions in 2016, SES is exceptionally well placed to leverage major growth opportunities, especially in new and emerging markets.