PCI Geomatics, a developer of remote sensing and photogrammetric software and systems, has entered into a long term partnership with PrecisionHawk, a provider within the commercial Unmanned Aerial Systems (UAS) industry, to deliver improved data analytics to their customers.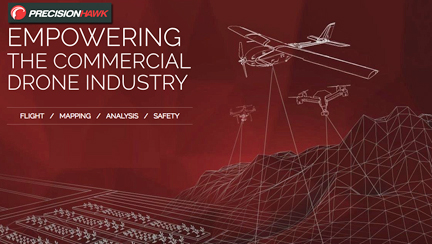 PrecisionHawk has attracted a large user base to its online platform, DataMapper, for UAS image processing and analysis across industries that include agriculture, insurance and energy. Customers rely on the service to provide rapid and accurate aerial information to assist with decision making on a daily basis. PCI Geomatics will be working with PrecisionHawk to further improve the experience for PrecisionHawk customers, especially as it relates to geospatial imagery processing and analytics.
According to Kevin Jones, the Director of Marketing and Business Development at PCI Geomatics, PCI Geomatics began developing technology specifically for the UAS industry less than one year ago. This partnership gives the company the opportunity to work with UAS customers through PrecisionHawk and a better understand of this new market and what additional services we should next develop.