Mercury Systems, Inc. (NASDAQ: MRCY) has received an $11.6 million follow-on order from a leading defense prime contractor for high-performance digital signal processing subsystems for an unmanned airborne intelligence, surveillance and reconnaissance (ISR) application — the order was booked in the company's fiscal 2018 fourth quarter and is expected to be shipped over the next several quarters.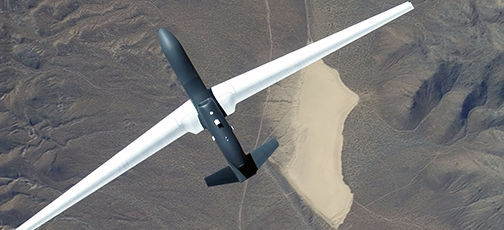 Mercury Systems provides secure sensor and mission processing subsystems. Optimized for customer and mission success, the company's solutions power a wide variety of critical defense and intelligence programs. Headquartered in Andover, Massachusetts, Mercury is pioneering a next-generation defense electronics business model specifically designed to meet the industry's current and emerging technology needs.
Joe Plunkett, Mercury's Senior Director and GM for Sensor Processing Solutions, said that this order underlines Mercury's role as a trusted partner and is a testament to the firm's success in delivering, proven commercially-developed technology that exceeds their expectations. Mercury's robust signal processing subsystems provide exceptional value and performance in advanced ISR programs that improve our nation's intelligence capabilities across the globe.