[SatNews] Always exciting when there's a ribbon cutting...new energy, hope for the future...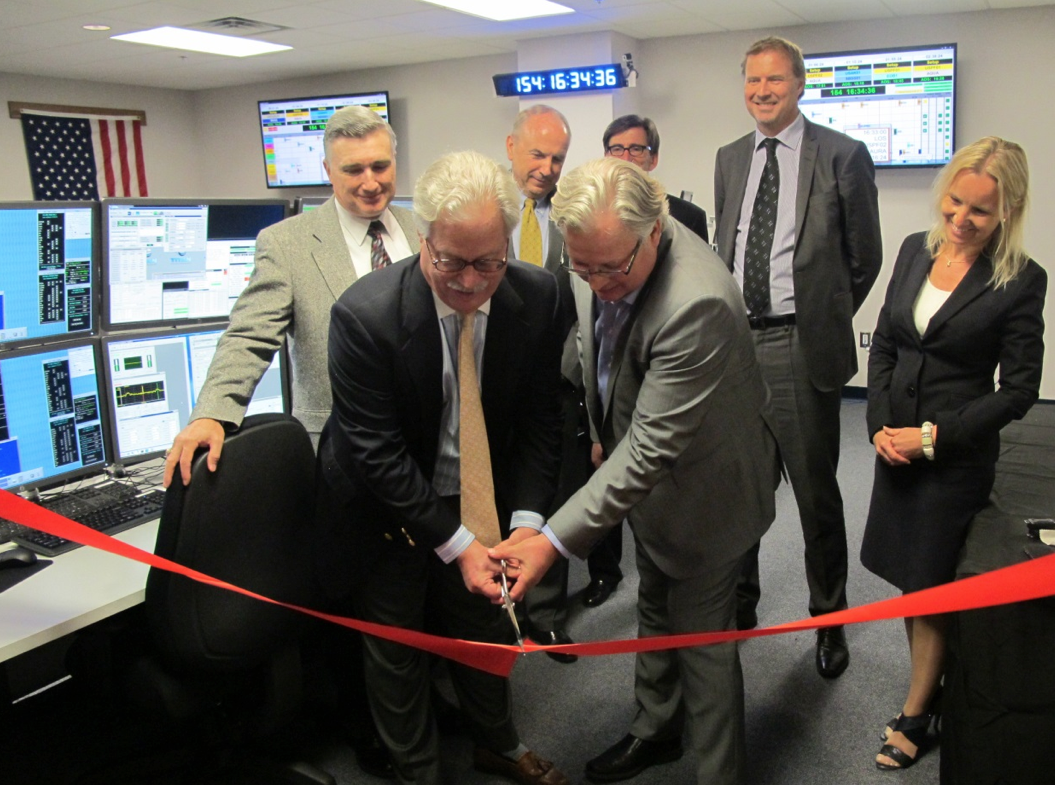 Universal Space Network (USN) recently celebrated a ribbon cutting ceremony for its Chantilly Network Management Center (NMC) in Chantilly, Virginia.
At USN, the NMC acts as the customer interface for satellite operators to connect into, allowing access to the global network of antennas providing bent-pipe connectivity to their satellites in real-time. This NMC replaces a recently closed facility in Newport Beach, California, and provides USN with lower cost operations, increased resiliency and improved geography.
The Chantilly NMC also provides corporate offices and conference room facilities.
(Pictured from left to right: Eric J. Zahler, chairman of the board, Universal Space Network; and Stefan Gardefjord, CEO, SSC Group.
Also participating in the ribbon-cutting ceremony (from left to right) were John E. Williams, president and CEO, Universal Space Network; Lt. Gen (Ret) Michael Hamel, board member, Universal Space Network; James W. Cuminale, board member, Universal Space Network; Leif Österbo, president, Satellite Management Services, SSC Group; and Åse Lagerqvist, chief financial officer, SSC Group) Photo Credit: Doug Hughes

Universal Space Network, Inc. (USN) is a U.S. based independent subsidiary of SSC with U.S. government approval and oversight. USN's extensive ground network supports mission-critical operations such as real-time Telemetry, Tracking and Commanding, as well as ensuring valuable payload data is received/distributed securely for users. USN provides the necessary ground-based infrastructure, including mission assurance and data security, to ensure success of any space-based platform. Learn more here.