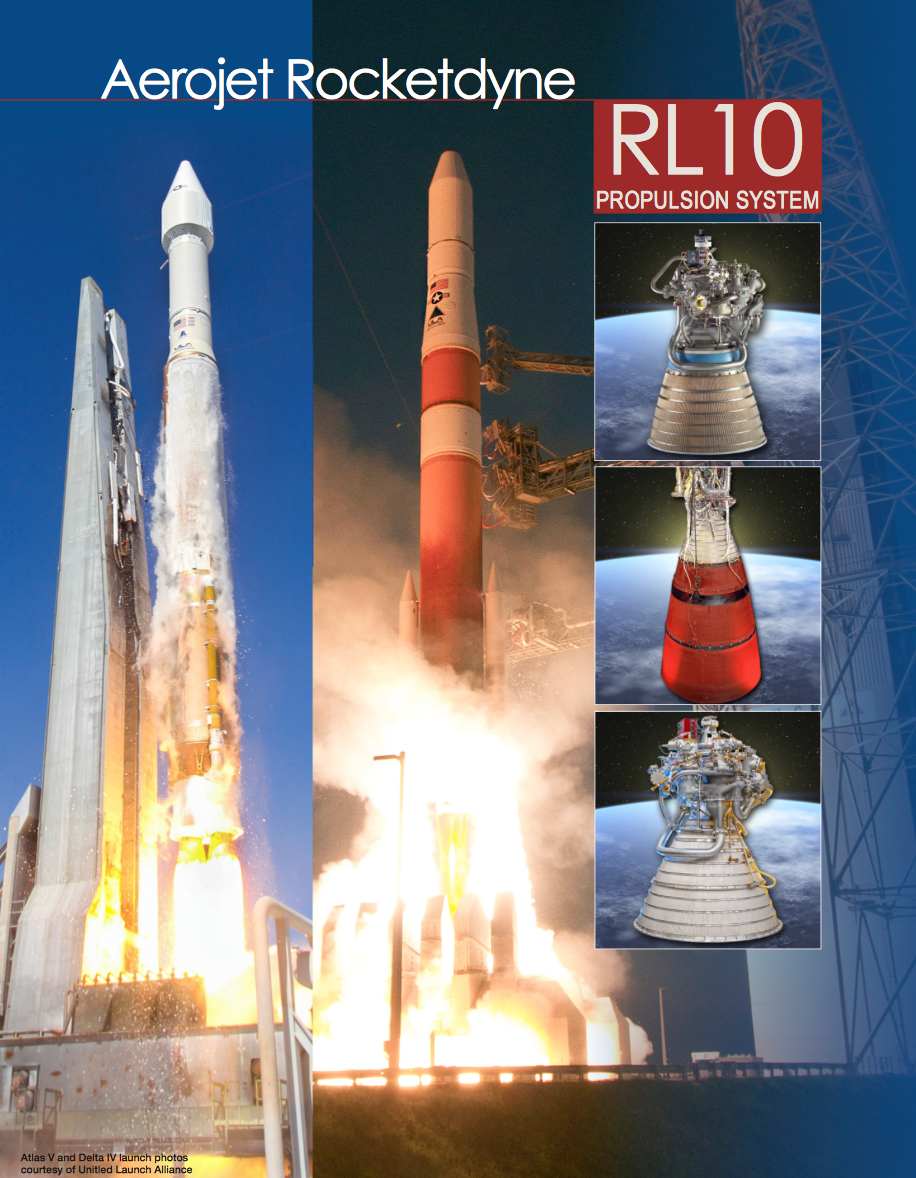 An expansion of an existing agreement between Aerojet Rocketdyne (NYSE:AJRD) and the Air Force's Space and Missile Systems Center (SMC) will enable the development of the upper-stage RL10C-X engine and continue on with the AR1 booster engine development program through the production of the first engine. Using advanced 3-D printing technology paired with other modern manufacturing techniques, production costs for the RL10C-X will be greatly reduced without compromising current performance and reliability or impacting the launch vehicle interfaces.
Testing has gone well with Aerojet Rocketdyne's several successful hot-fire demonstrations of components built using 3-D printing, including a new thrust chamber assembly for the RL10C-X. Streamlining the building process will greatly improve the time and cost to build. The building process involves major components of the engine that are currently built from many parts that require significant touch labor to fabricate and assemble will be consolidated into just a few 3-D printed parts, reducing lead-times and costs. With RL10C-X, Aerojet Rocketdyne will be able to continue to offer a highly-reliable, high-performance upper-stage engine at reduced costs to its customers.
There is a long legacy of the RL10C-X's upper-stage rocket engine, the RL10, has accumulated more than 50 years of flight experience.
Eileen Drake, CEO and president of Aerojet Rocketdyne said that Aerojet Rocketdyne has extensive experience building rocket engines for most of the nation's preeminent launch vehicles and they will continue that legacy with the RL10C-X engine. They're also excited to continue development of the AR1 engine; this is an American engine with a bright future.
The AR1 uses liquid-oxygen (LOX)/kerosene (RP-1) to provide over 500,000 pounds of thrust and is suited to power the core stage of current and future medium- to heavy-lift launch vehicles. It incorporates industry-leading manufacturing technology, including 3-D printing to enhance affordability.
Drake added that they are currently manufacturing their first complete AR1 engine that will be ready for hot-fire testing in 2019. AR1 is an ideal engine for a wide number of applications; it brings together the right propellant combination, thrust level, size and performance for launch vehicles in the medium to heavy class. In combination with the RL10C-X upper-stage engine, the AR1 will further drive down the cost of launch propulsion with the schedule confidence and mission assurance of a flight-proven company. The company remains steadfast that Aerojet Rocketdyne offers the best boost and upper stage propulsion solutions across the launch vehicle spectrum by combining advanced technology and proven development and production processes.
Aerojet Rocketdyne and the Air Force signed a modification to their existing Rocket Propulsion System Other Transactional Authority agreement on June 22, 2018 to fund this collaboration.