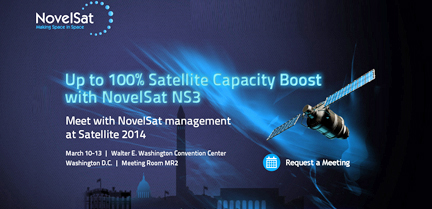 [SatNews] During a successful multi-vendor test, Mexico-based Televisa, the largest media company in the Spanish-speaking world, announced they successfully demonstrated Ultra High Definition 4K content delivery using NovelSat NS3 satellite transmission technology.
Televisa reported that NovelSat broke the 100Mbps barrier reported by other vendors, reaching 124Mbps in sustained test conditions. With this bit-rate improvement, Televisa will be able to dramatically enhance the quality of its high-end 4K content. 4K offers finer resolution and greater contrast than HD, which is why it is being adopted for digital cinema distribution and UHDTV distribution by industry leaders such as Televisa. The higher pixel count, however, translates into higher satellite-based data distribution costs. By achieving the satellite industry's highest bit-rate, NovelSat NS3 offers broadcasters the highest quality and most cost effective solution for 4K, as well as standard and HD distribution by satellite.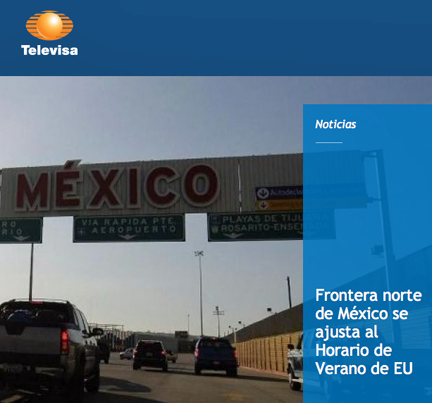 "Televisa continues to pursue innovation by being among the first broadcasters to deliver 4K programming as a contribution process and in the future for special events," said William Aguirre, Televisa's Director of Satellite Operation. "Deciding to offer 4K content gives us a competitive edge. NovelSat NS3 gives us the highest quality and most efficient transmission we have seen."
The successful 4K transmission tests were performed on premises at Televisa's teleport in Mexico City. To reach the 124Mbps milestone, while still retaining guard band integrity, Televisa transmitted a 4K stream with a resolution of 3480x2160 using a NovelSat NS1000 Satellite Modulator and NovelSat NS2000 Satellite Demodulator which were already deployed as a part of the Televisa network. The test gear was equipped with NovelSat NS3™ satellite transmission technology and NovelSat DDC™ technology which dynamically compensates for distortion caused by the non-linearity of the signals. NovelSat NS3 is also a cost-effective solution for 8K video channels when broadcasters and digital cinema distribution customers choose to shift to that standard down the road.
NovelSat will be featuring their technologies during Satellite 2014 in meeting room MR2. For further details, access http://www.novelsat.com/
The Televisa infosite is located at http://www.televisa.com/