SES S.A. (NYSE Euronext Paris and Luxembourg Stock Exchange: SESG) and Global Eagle Entertainment (GEE) (Nasdaq: ENT) have announced further significant Ku-band capacity agreements to help usher in the next generation connected airline passenger experience across established and developing markets around the world.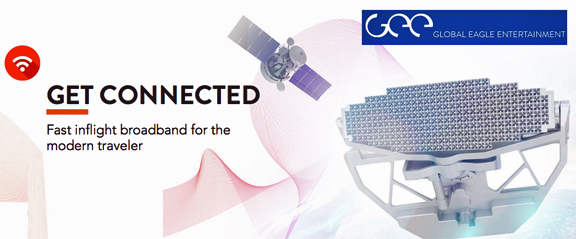 These latest agreements between GEE and SES secure multiple transponders of wide beam Ku-band coverage aboard SES's NSS-12 and AMC-1 satellites to meet the fast-growing passenger and airline demand for more connectivity across India, Central Asia, the Middle East and North America. GEE is now tapping 12 SES satellites to put together a complementary mix of Ku-band wide beam and upcoming Ku-band high throughput satellite (HTS) spot beam coverage to meet various levels of inflight connectivity demand along travel routes around the globe.
According to Dave Davis, the CEO at GEE, his company is in the midst of a strategic expansion of their global inflight connectivity network to meet the growing and evolving demands of airlines and their passengers, to supply a new wave of high speed WiFi services. Significant levels of bandwidth over already established inflight connectivity markets will be added, and services will also be developed for developing regions such as Asia and the Middle East.