Funding is critical to fortify a company, and in the space industry projects require a great deal of money. To that end, HawkEye 360 raised Series A-3 financing, and announces it has raised proceeds of $9.6 million in the first closing of a Series A-3 financing round.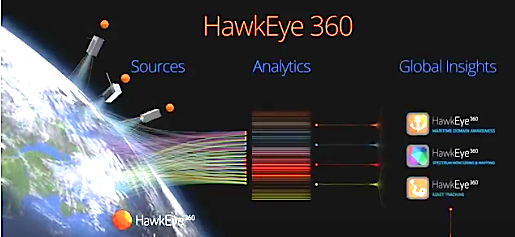 The round included Razor's Edge Ventures, a U.S Aerospace and Defense Company and Allied Minds, as well as Shield Capital. Additional investors are expected to subscribe further capital to a second closing of the transaction to be concluded in due course.
Proceeds from the transaction will be applied to fund the development, build and launch costs of the company's first commercial satellite cluster and for general commercial purposes.
John Serafini, CEO of HawkEye 360, commented that they are pleased to have secured additional capital commitments to fund their first commercial cluster. This cluster will augment our PathFinder Cluster scheduled for launch later this year. The successful fundraise attests to the substantial development and operational progress made at HawkEye 360 towards our goal to become the global leader in space-based, precision RF signals detection, geolocation and analytics services. We have completed the build and pre-launch testing of our PathFinder Cluster and have built a significant order backlog. We also have several agreements with customers for beta testing of our first Maritime Domain Awareness product. We look forward to the launch of our PathFinder Cluster later this year and to commencing commercial operations in 2019."
Jill Smith, CEO of Allied Minds, commented they are pleased that HawkEye 360 has attracted additional capital from high grade strategic investors. We look forward to the PathFinder Cluster launch and to HawkEye 360 delivering on its considerable commercial potential.