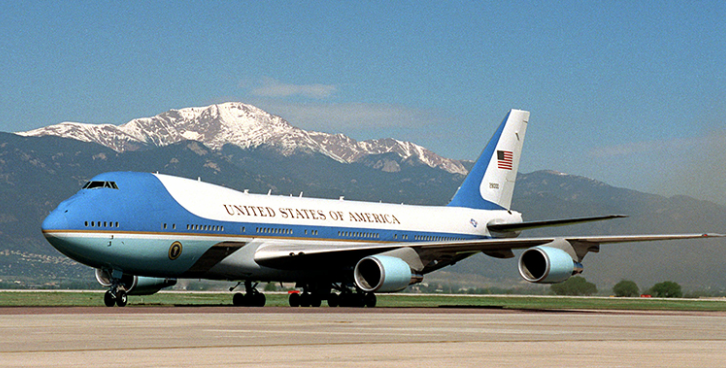 ViaSat (NASDAQ: VSAT) will be providing services to the nation's top executive aboard Air Force One as part of a $73M contract with the United States Defense Information Systems Agency (DISA). ViaSat's non-competitive, firm-fixed-price contract will provide senior leaders and their support staff with global in-flight broadband and communications services. The award covers support for VC-25s, C-17s, C-32s, C-37s, C-40s and the complete range of VIP and special air mission aircraft.
Additionally, ViaSat's in-flight Internet service enables "a Situation Room in the Sky" experience with the ability to use the in-flight broadband connection to stream full-motion high-definition video for Intelligence, Surveillance and Reconnaissance (ISR), en-route Command and Control (C2) and Search and Rescue (S&R) missions; maintain two-way communications through HD video conference calling or voice over Internet protocol calls; access real-time intelligence and other location-based, live-sensor data for critical decision-making and more.
Ken Peterman, senior vice president and general manager, Government Systems Division, ViaSat stated, "ViaSat's high-capacity global in-flight Internet service ensures executive and government leaders and their teams can stay connected, informed and productive, maximizing the effectiveness of time in-flight with 'Situation Room and Command Center' connectivity in the sky. This award is a significant accomplishment and we are proud to be delivering remarkably fast data speeds and an abundance of capacity to support the in-flight communications needs of our government's senior leadership on Air Force One and other special air mission aircraft."
ViaSat's hybrid Ku-/Ka-band system will keep government aircraft connected to ViaSat's satellite network. The hybrid terminal and radome enables automatic in-flight network switching across Ku- and Ka-band satellite networks for an advanced "global roaming capability."
Award Details
According to DISA, the face value of this award is $33,052,330 funded by fiscal 2016 operations and maintenance funding. The total cumulative face value of the contract is $73,217,722. The synopsis/notice of intent was posted on the Federal Business Opportunities webpage. The period of performance is June 1, 2016, through May 31, 2017, with two six-month option periods. The Defense Information Technology Contracting Organization, Scott Air Force Base, Illinois, is the contracting activity.