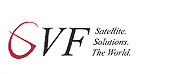 [SatNews] The importance of high-quality satellite earth station installation and maintenance is being reinforced in the energy, maritime, military and other key markets through recognition of Harris CapRock Communications as a "GVF Accredited Organization."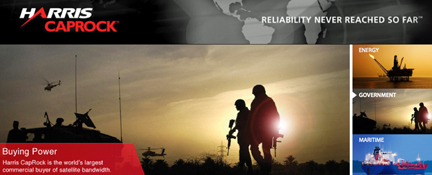 The company has achieved the designation by implementing comprehensive training and Certification of Harris CapRock personnel for installation and support of fixed and maritime VSAT systems worldwide.

"The GVF VSAT training program is integral to the Harris CapRock internal training plan," said Andy Lucas, Chief Technology Officer. "Harris CapRock's standing as a 'GVF Accredited Organization' sends a clear signal to the marketplace that our company is committed to delivering a high standard of satellite communications services supported by more than 1,200 staff in 23 countries across the globe."

GVF is the non-profit association of the satellite communications industry. The organization has been developing and providing training programs for thousands of satellite communications professionals for nearly a decade. "The significance of Harris CapRock's achievement is huge," said David Hartshorn, GVF's Secretary General. "Satellite communications services are being delivered at unprecedented levels in dynamic and, at times, hostile operating environments. Harris CapRock's Accreditation demonstrates to their customers that those installations are being conducted with the highest possible level of technical competency."

In order to qualify as a GVF Accredited Organization, Harris CapRock will continue to maintain a number of GVF-approved Examiners to perform Hands On Skills Tests (HOSTs), as well as having a dedicated training staff that specialize in VSAT as approved GVF trainers. Further, Accreditation requires that at least 90 percent of Harris CapRock staff with technical training plans will be actively enrolled in the mandatory courses required for their specific role; namely Advanced Installer certification for Field Technicians and GVF510/520 for Customer Support Centre and Operational Engineers. At least 70 percent of the Field Engineers will hold a current GVF Advanced Satcom Professional Certification.

Harris CapRock has also agreed to an annual audit by the GVF to ensure that they are maintaining their commitment to the GVF training program. If the audit determines the minimum requirements for Accreditation are not currently met, Harris CapRock will take the necessary steps to meet the minimum requirements within three months. A second audit will then be completed to confirm the accreditation requirements are met.

Harris CapRock of Houston, Texas, and GVF of London, U.K., entered into the agreement as part of an international industry initiative to promote best practice. The on-line courses used to support the program were prepared and are being administered by SatProf, Inc.

GVF VSAT Installation & Maintenance Certification is the global industry standard for training installers of bi-directional satellite earth stations. It was created by a consensus of volunteers serving in the GVF Education & Training Working Group (E&TWG), whose mission is to identify, formulate and share knowledge that is beneficial to the VSAT industry, its shareholders and stakeholders.
The GVF infosite is located at http://www.gvf.org/
Harris CapRock's infosite may be accessed at http://www.harriscaprock.com/