When a new electronic device or system is installed in the field, measurements previously made in a laboratory setting are often repeated in the field to validate the performance of the device.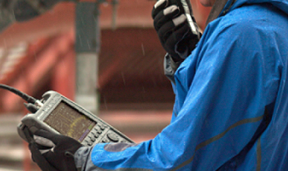 Additional field testing may also be required during periodic maintenance and occasional repair operations. In all field testing, correlating the data to laboratory measurements is critical to the successful operation of the device and/or system under test.
To the rescue - Keysight Technologies' FieldFox handheld analyzer
High-accuracy microwave measurements of network, spectrum, power and frequency can quickly be made using an all-in-one analyzer with results that correlate to benchtop instruments often to within hundredths of a dB. Keysight Technologies is offering an application note that provides a basis for comparison between a FieldFox handheld analyzer and several RF and microwave benchtop instruments.