Innovation drives SATCOM success... resisting technological stagnation, companies that gain success after success can point to their leading edge advancements as a crucial foundation for the evolution of their business within this innovative industry.
Phasor is one of the leading developers of high throughput, enterprise-grade, modular phased array antennas. The company is headquartered in Washington DC, with a technology development subsidiary in London. The company's electronically steerable antennas (ESAs) are based on patented innovations in dynamic beam forming technologies and system architecture. Phasor's mission is to enable high-speed broadband communications while in-flight, at sea or traveling over land.

Phasor's work is based on the company's patented innovations in dynamic beam-forming technologies and system architecture, the later via the design of custom ASICs (Application-Specific Integrated Circuit) that actually extract satellite signals from extremely noisy background signals. Phasor's antenna technology is built using well understood and mature manufacturing processes, from RF and Digital Application Specific Integrated Circuits as well as printed circuit boards (PCBs).
Company CEO David Helfgott discussed his thoughts regarding innovation with Satnews, "The New Space economy is dependent upon innovation — new and creative technologies, new business models, and new kinds of alliances between traditional and nontraditional players.
"The move to satellite-based wideband/broadband mobility, (GEO HTS or NGSO), is a response to the expanding 'connected everywhere' needs of consumers and business travelers alike. Whether that means passengers uploading videos on a cruise while at sea, or receiving files while inflight ahead of an important meeting, or sending operational data and telematics information from a high-speed train… all of this activity requires unique and creative innovation to deliver on the promise of broadband mobility."
David will be participating on a panel during the upcoming Satellite Innovation event at the Computer Museum in Mountain View, California (October 8 through 11) at a session entitled, Antenna Performance and Economics — The Influence of New Materials and Processes. As antennas have continued to grow smaller, lighter, more durable and capable, the market is evolving rapidly as costs decrease and mobile applications become a more vital segment of the industry. This session addresses phased arrays as well as additional areas of antenna design to lower SNR (Signal-to-Noise Ratio) and the further optimization of antenna design. The growth of HTS and mobile markets have changed the priorities of antenna manufacturers significantly and this session's panelists will discuss where new opportunities exist and how new market influences will effect today's established antenna manufactures.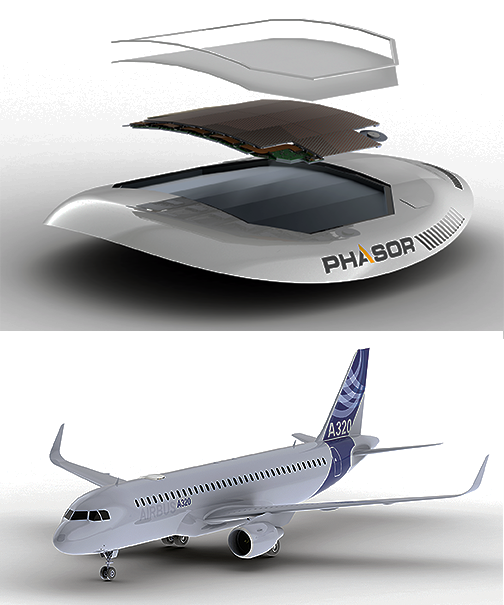 Just recently, Phil Spector joined the firm's Board of Directors, bringing his 30 years of experience in the satellite sector to Phasor. David Helfgott said the company is delighted to welcome Mr. Spector to the board and his experience and leadership in the various strategic, regulatory and business aspects of SATCOM will be invaluable.
Additionally, Phasor has also recently signed a commercial partnership with Astronics AeroSat, with the two companies engaged in producing a scalable, dual-beam, ESA-based, aeronautical terminal. With the Phasor two-inch high, lightweight and electronically-steerable ESA conforming to the size and shape of an aircraft fuselage, drag-weight will be reduced and bandwidth will be optimized for improved inflight connectivity (IFC).
Astronics AeroSat will meld the Phasor technology into an agile aviation antenna that will operate seamlessly with GEO and non-GEO satellites, such as LEO and MEO constellations currently in development.
Helfgott stated that this agreement will find the companies delivering next-generation flight connectivity across multiple airframe types and SATCOM networks, with Matthew Harrah, the president of Astronics AeroSat, adding the company is working toward certification and commercialization of the dual-beam SATCOM terminal/OAF (Outside Aircraft Equipment).
www.phasorsolutions.com and www.astronics.com
---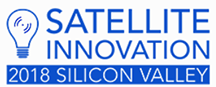 The upcoming Satellite Innovation event, conducted at the Computer Museum in Mountain View, California, from October 8 to 11, is bringing together 120 leading, subject matter experts — such as David Helfgott — who will be addressing attendees and discussing SATCOM developments, technologies and products that are available today and in the not-too-distant future — Satellite Innovation is most assuredly a "must attend" event for those who wish their businesses and missions to meet the future head-on... today. Visit satinnovation.com for additional information...