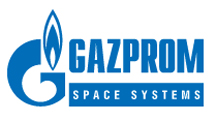 Gazprom Space Systems, a Russian satellite operator, and HorizonSat (United Arab Emirates), have finalized and signed a contract for use of Yamal-402 satellite capacity, coming to terms during the recent CABSAT 2017 that was conducted in Dubai.
The capacity leased by HorizonSat will provide Internet connectivity in the countries of Central and Eastern Africa (Congo DRC, CAR, Kenya, Tanzania and other countries). The southern beam of Yamal-402 satellite has a good coverage of this region and cross-straps with the European Beam, which allows the use of the HorizonSat teleport in Munich, which is connected to high-speed, Internet backbones.

Yamal-402 was launched on December 8, 2012, from Site 200/39 at the Baikonur Cosmodrome in Kazakhstan. The satellite was built for Russian concerns by Thales Alenia Space and is based on the Spacebus 4000C3 satellite bus.