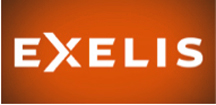 http://www.exelisinc.com/pages/default.aspx
[SatNews] The
Korea Aerospace Research Institute (KARI)
has completed a multi-disciplinary design review of the
Exelis
-built (NYSE: XLS) Advanced Meteorological Imager (AMI) and determined the team is ready to begin final production.
KARI's review focused on the AMI and spacecraft interfaces and mission requirements. KARI awarded the contract to Exelis in 2013 with plans to launch the AMI on board the GEO-KOMPSAT-2A satellite in 2018 with a 10-year mission life. Exelis advanced imagers significantly improve information available for weather forecasting. Developed out of Exelis core competencies in weather and image science, the technology reflects the company's focus and expertise in the area of intelligence, surveillance, reconnaissance and analytics.
"The AMI will provide better insight into the makeup of storms, higher-resolution images and will collect data five times faster than today's capability," said Eric Webster, Exelis environmental intelligence vice president and director. "This program builds on KARI's and the Korea Meteorological Administration's successful current meteorological mission and adds significant improvements helping save lives and property."
In addition to improving short-term forecasting and severe weather tracking, the advanced imager will provide fire detection and characterization, air pollution analysis, volcanic ash monitoring and vegetation assessment.