ND SatCom is supporting Dr. Klaus-Dieter John of Diospi Suyana in Peru with SKYWAN a satellite network that was recently delivered and is now ready for installation and commissioning by the local satellite communication specialist, Chris Welch.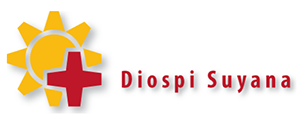 Through strong personal commitment, generous donors, and the support of the Peruvian government, Dr. John has built in a rural, impoverished region a comprehensive health and education center consisting of a modern hospital, dental and eye clinic, children's club facilities, plus the Diospi Suyana School offers preschool through secondary education. Last year, an orthopedic unit was added. Over the years, this missionary endeavor has gained worldwide enthusiasm and support and now ND SatCom has also made a major contribution.
The SKYWAN network will serve the purpose of monitoring the telemetry of the radio antenna towers. With this communication infrastructure, programs produced with regional content at the local communication center will be distributed in the states of Apurimac, Cusco, Madre de Dios, and Puno. The SKYWAN satellite network construction, commissioning, and continuous operation will be carried out exclusively by personnel who have not had any previous experience with such systems. This is possible to accomplish without the involvement of ND SatCom technicians, thanks to the intuitive usability of SKYWAN. Additionally, Chris Welch's dedicated team is up for this challenge. Nonetheless, ND SatCom's support experts will be available to assist as needed to ensure reliable operation of Diospi Suyana's media services.

ND SatCom is helping Diospi Suyana, a lighthouse project, to radiate its purpose for humanity and cooperation far beyond the organization's location in the Peruvian district of Curahuasi. The company thanks Wladimir Bahury for his assistance in the LATAM region (Peru) and the BU GOV/ENT management team, all of whom played a major role in defining the business set-up and making the deal finally occur.