[Satnews] Signal Mountain Networks, Inc., an SBA-certified, veteran owned HUBZone provider of integrated satellite, terrestrial, and wireless WAN solutions, and Hughes Network Systems, LLC, have announced the successful implementation of a managed satellite network at 80 sites for the United States Geological Survey (USGS).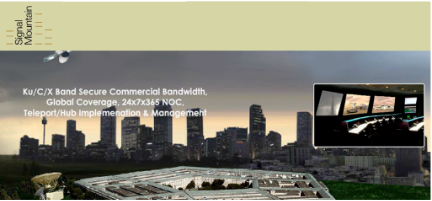 Under the contract, Signal Mountain and its subcontractor, Hughes, are providing the USGS with on-going satellite communications services for collection of data from sites in the US and Caribbean in support of the Advanced National Seismic System (ANSS) of the Global Seismographic Network (GSN). The contract was awarded in 2014 with $1 Million in total contract funding and is currently in the first of 3 option years available.

The mission of ANSS is to provide accurate and timely data and information for seismic events, including their effects on buildings and structures by employing new monitoring methods and technologies. Signal Mountain and Hughes are enabling this mission by providing USGS with a robust, resilient, and fully managed private satellite network solution comprised of a FIPS-certified secure private network, dual Network Operations Centers (NOCs), and a multi-satellite platform solution to ensure service continuity.