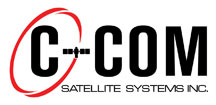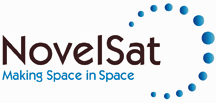 C-COM Satellite Systems Inc. (TSXV: CMI) has successfully completed the integration of the NovelSat NS3000 modem with their iNetVu® 7710 antenna controller.

The compatibility of the iNetVu® 7710 Controller with the NS3000 series of modems provides an advantage to C-COM partners who are currently using, or considering, the NS3000 in the field. C-COM's 'Best in Class' antenna controllers now offer interoperability with 11 different modem manufacturers and with more than 30 different models.

The NovelSat NS3000 Modem can deliver data transmission rates of up to 425Mbps in each direction with network configurations based on DVB-S/S2/S2X or optional NovelSat NS3 and NS4 waveforms for higher efficiency. Its built-in NovelSat DUET™ CeC (double traffic at the same bandwidth) enable IP connectivity while avoiding additional satellite bandwidth cost.
C-COM mobile antennas with iNetVu® 7710 controllers, compatible with the NS3000 NovelSat satellite modems, are available for immediate delivery.
c-comsat.com/antenna/7710-vsat-antenna-controller/
novelsat.com/novelsat-ns3000-modem/