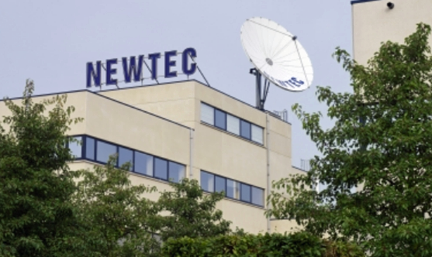 A notable change at Newtec, the Belgium-based company that designs, develops SATCOM technologies and equipment, as the firm's current CEO, Serge Van Herck, has decided to move his career in another direction and has resigned from the firm.
Named to replace Mr. Van Herck by the Newtec Board of Directors is Thomas Van den Driessche, who was named as the company's Chief Commercial Officer four years ago, with the intention of having him replace Mr. Van Herck when such became necessary. Mr. Van den Driessche will start his duties on January 1, 2017.
Dirk Breynaert, the co-founder of Newtec, said, "We appointed Serge ten years ago, with the goal of taking Newtec to the next level and it is great that we have been able to achieve such success. I am grateful that Serge leaves behind a well-coached team that will be able to further realize our growth ambitions."
Newtec has also revealed record revenue and profitability growth figures, including revenue growth of 62 percent since 2013 and 26 percent year-on-year in 2016, demonstrating that the company is gaining market share in all geographies and focused vertical markets.