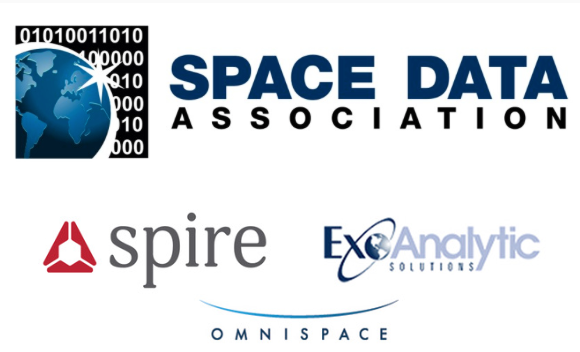 A good sign when there is a buzz about an organization, and companies want to join. And so it is with the Space Data Association (SDA), an international non-profit association of satellite operators and the latest... three new members.
ExoAnalytic Solutions, Omnispace, and Spire are the latest companies to join, thereby contributing to space flight safety for themselves, other SDA members, and the entire industry. The SDA ensures the controlled, reliable and efficient sharing of space environment and RF spectrum data.
This data gathered is then used to further space situational awareness, provide conjunction assessment, with the goal of ultimately increasing the integrity of systems and services (in space).
"We welcome the participation of ExoAnalytic, Omnispace and Spire, the more members we have, the more effective we can be in ensuring safety of flight," commented Mark Rawlins, Chairman, The Space Data Association. "It is very pleasing to see further growth in membership, we look forward to building relationships with our new colleagues and hope to continue that growth in 2017 engaging with satellite operators and other stakeholders to ensure future safety for our members and the industry as a whole."

ExoAnalytic provides technology and innovation to the US federal government, as well as commercial customers worldwide. Doug Hendrix, ExoAnalytic Solutions CEO, said: "We are pleased to have joined the SDA and to be contributing our space situational awareness data and solutions for the benefit of other members and the industry."

Omnispace is an MSS provider and its global system consists of a constellation of NGSO satellites in the 2 GHz frequency band and a network of international satellite gateways. "As the space environment becomes more crowded, there will be even more importance for satellite operators to collaborate and cooperate, in a way that the SDA makes possible," Dennis Matheson, Chief Technology Officer, Omnispace. "For us, it is crucial to get involved with the SDA now, while we are at this early stage of our fleet, in order to avoid any future problems."

Spire Global provides important data and insights into weather and climate, shipping and supply chain, and maritime domain awareness through its constellation of nanosatellites. Jerry Jason, Mission Operations Director stated: "Sharing data and space situational awareness are responsibilities of the entire industry. We are looking forward to being a contributing member of the SDA and working with other companies to help ensure a safe space environment for all operators."