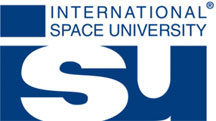 [Satnews] The International Space University (ISU) is seeking applications from American institutions to establish the Robert A. Heinlein Institute for Space Entrepreneurship & Space Innovation on a campus in the United States.
Once established, the Institute will offer a range of training, conferences, seminars, short courses, public events and research related to entrepreneurship and innovation in space commerce. From its central campus in Strasbourg, France, the ISU graduates over 200 students a year in its masters of space science and other space studies programs held on the main campus and at locations around the world.
The recent emergence of "new space" companies in the United States such as Planet Labs, Made In Space, SpaceX, Blue Origin, Virgin Galactic and others have sparked wide interest in space entrepreneurship among a new generation of engineers, technologists, and investors. Many of those leading these new space companies are graduates of the ISU and ISU believes that the new Institute will become an intersection of disciplines for the purpose of identifying creative, innovative, and imaginative solutions to taking advantage of business opportunities in near-Earth space and beyond.
"The Institute will become a global meeting place for entrepreneurs who want to understand the challenges of building a space enterprise," said Chris Stott, a member of the ISU Board of Trustees who is leading the search for a U.S. campus to host the new institute. "It will be both an international center of study and an incubator of space entrepreneurialism and innovation."
Dr. Christian Sallaberger, Chairman of ISU, added, "The U.S. plays a leading international role in the area space entrepreneurship, and the new Robert A. Heinlein Institute for Space Entrepreneurship & Space Innovation will serve to enhance ISU's regional footprint in the U.S., as ISU continues to deliver on its mission to provide educational programs of the highest caliber to the global space community."
The ISU is seeking expressions of interest from leaders of educational institutions who want to create, develop, build, program and staff the Institute, named in honor of Robert A. Heinlein, one of the foremost science fiction writers of the 20th century and himself an entrepreneur. The successful applicant selected to host the Institute will partner with ISU to establish the Institute's programs; hire faculty and visiting lecturers; and create programs and events that attract wide public attention and additional funding and grants.
The ISU has asked applicants to submit outlines by February 29 of how they would house and support the institute. The field of applicants will then be narrowed, with the finalists responding with more detailed applications. The ISU expects to select the final location for the Institute in September.