GomSpace A/S ("GomSpace"), a subsidiary of GomSpace Group AB (publ) (the "Company"), together with The Civil Aviation Authority of Singapore (CAAS), Singapore Technologies Electronics Limited (ST Electronics), have signed a Memorandum of Understanding (MOU) to explore the application and deployment of space-based Very High Frequency (VHF) communications for air traffic management (ATM) in and around the Singapore Flight Information Region (FIR).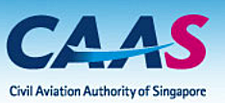 According to the company, space-based VHF communications represents the next level of communications capability and will complement Singapore's existing ground-based equipment. This is a concept where VHF communications equipment are mounted onto a constellation of LEO satellites to enable clear, cost-effective and real-time communications between air traffic controllers and pilots anywhere.[1] The technology will improve safety and enable the safe reduction in separation between aircraft in airspace where ground-based VHF communications is currently not available, increasing ATM capacity and reducing delays for aircraft in turn.

This partnership brings together strong complementary capabilities. As the air navigation services provider for the Singapore FIR, CAAS has decades of experience managing air traffic flows. ST Electronics has more than 45 years of experience in the design, development and integration of advanced electronics and communications systems including real-time mission critical command and control, air traffic management and simulation systems. GomSpace is a leading designer, integrator and manufacturer of high-end nanosatellites for customers in the academic, government and commercial markets.
The MOU was signed by Mr Kevin Shum, Director-General of CAAS, Mr. Tang Kum Chuen, President of Satellite Systems Business, ST Electronics, and Mr Niels Buus, CEO of GomSpace, on the third day of the World Civil Aviation Chief Executives Program (WCACEF) held at the Singapore Aviation Academy.
"CAAS is committed to continually investing in cutting edge and innovative solutions to ensure that we can safely support the growing air traffic in the region. With this collaboration, Singapore will be the first country in the world to move towards space-based VHF communications. This technology will enable CAAS to improve traffic throughput in the Singapore FIR, while enhancing safety and efficiency of ATM," stated Mr Shum.
Mr. Tang Kum Chuen noted that this MOU marks a significant step in exploring the application of space-based technology to enable smart air traffic operations. The company will leverage its extensive domain knowledge and in-depth engineering capabilities in satellite and communications system design, as well as complex system integration know-how to research into the development of the spaced-based VHF communications system. ST Electronics is committed to the continued development of innovative and smart technology to enhance ATM and equip air traffic controllers with state-of-the-art communication service for safer and more efficient flight operations.
Mr. Niels Buus added that the activities under this MOU are a natural continuation of the company's pioneering work in space-based ATM as the firm first demonstrated in 2013 and will bring about significant new opportunities for Air Navigation Service Providers and airlines to increase safety and ATM capacity while reducing operations costs.
[1] VHF communications is currently not available over some parts of the South China Sea, due to the difficulty of siting ground-based equipment. Space-based VHF communications can surmount such limitations.