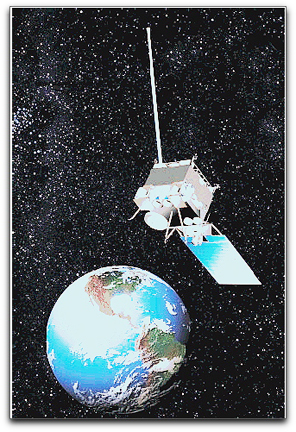 NOAA's GOES-13 spacecraft has become the official GOES-EAST satellite, perched 22,300 miles above the equator in a prime location to spot potentially life-threatening weather affecting the eastern half of the nation, including tropical storm activity in the Atlantic Ocean and Gulf of Mexico.
"Just in time for the 2010 hurricane season, NOAA will have one of its newest and most technologically advanced satellites closely tracking these storms – from when they develop to when they dissipate," said
Mary Kicza
, assistant administrator of NOAA's
Satellite and Information Service
.
GOES-13
replaced
GOES-12
, which NOAA is shifting to provide coverage for South America, as part of the Global Earth Observation System of Systems, or GEOSS.
GOES-11
will continue to monitor the western half of the United States in the
GOES-WEST
position. GOES-13, launched in May 2006, is the first of three new NOAA geostationary environmental satellites in orbit. Of the two other spacecraft in the series,
GOES-14
, launched in June 2009, remains in orbital storage and ready for activation if one of the operational GOES fails.
GOES-15
, launched in March 2010, is undergoing tests before completing its "check-out" phase in late summer.