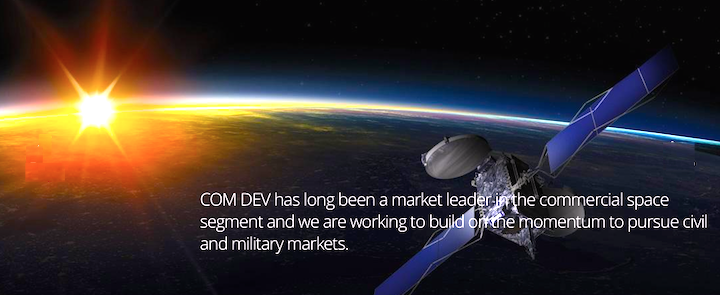 [SatNews] COM DEV International Ltd. (TSX:CDV) today announced an agreement to acquire Pacific Wave Systems (PWS), a leading manufacturer of waveguides for the global satellite industry, for US$20.1 million. Founded 25 years ago in Garden Grove, California, PWS has a solid track record of quality and delivery, and relationships with most of the large satellite prime contractors. The transaction strengthens COM DEV's portfolio with a complementary space product that is expected to benefit from market trends including the growth in high-throughput satellites.
"This acquisition is another important step in our strategy of expanding our core space equipment business in areas of market growth," said Michael Pley, CEO of COM DEV. "PWS is a respected leader in the space waveguide market, and bolstered by the production expertise, scale and 40-year heritage of COM DEV, we believe they can become the dominant player."
Waveguides play an important part in the overall performance of satellite payloads. They are designed to efficiently direct electromagnetic signals between various components, including the filters and switches that COM DEV produces. COM DEV intends to explore opportunities to combine waveguides with its other products to deliver value to customers through more integrated solutions.
"We are very excited to become part of the COM DEV team," said David Biele, president of Pacific Wave Systems. "We anticipate the introduction of high throughput satellites to drive a significant increase in demand for waveguides. We will be well positioned to capture and deliver on these larger orders as part of a major organization with COM DEV's reputation."
Approximately 10 percent of the US$20.1 million purchase price represents the equity interest of the PWS management group, with payment deferred and subject in part to the achievement of specified performance targets over the next four years.
The purchase price represents a multiple of 6.9 times adjusted EBITDA for PWS's most recent fiscal year ended February 2015 and 6.4 times projected adjusted EBITDA for the current year. The transaction will be financed by a combination of cash on hand and use of an acquisition term debt facility, and is expected to close in the third quarter of fiscal 2015, subject to customary conditions. COM DEV expects the transaction to be accretive to its EPS in fiscal 2015.
Advising the Company on this acquisition transaction was The Black Box Institute, based in Toronto, with legal advisors including Gardiner Roberts, LLP in Toronto, and TroyGould PC in Los Angeles.