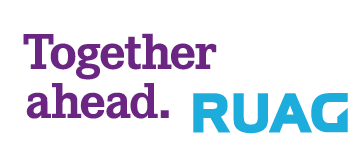 It takes a team to build an enormous Universal Stage Adapter for NASA's Space Launch System (SLS) Rocket, and that team is RUAG Space, of Huntsville, Alabama, Dynetics, Inc. of Huntsville, Alabama.
The SLS is an advanced heavy-lift launch vehicle, designed to be flexible and evolvable for deep-space destinations. The contract was awarded yesterday by NASA's Glenn Research Center.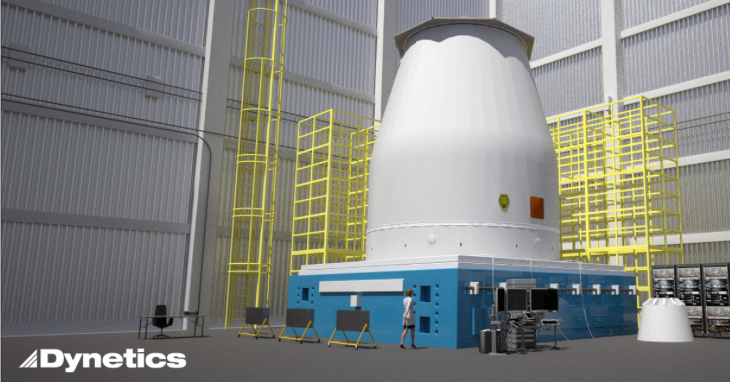 As a teammate to the prime contract awardee, RUAG will support work on the build of the Universal Stage Adapter, which will sit on top of the SLS core stage. The estimated overall value of the contract is USD 221 million, if all options are exercised. The launch of SLS' block 1B, which features the Adapter, is scheduled for the 2020's.
RUAG will support Dynetics through its engineering team in Denver, Colorado and its newly opened manufacturing facility in Decatur, Alabama – providing carbon-fiber composite structures.
Peter Guggenbach, CEO of RUAG Space commented that they are excited to be part of the winning team on this major component of NASA's Space Launch System – in what is one of the most prestigious projects in the United States, as well as globally.
This announcement comes just one week after RUAG's celebratory event to commemorate the opening of the US facility for work on – among others – payload fairings, interstage adapters and heat shields. K. Bruce Morris, General Manager a.i. for RUAG's Alabama and Colorado sites, added that the Decatur facility and its state-of-the-art manufacturing technology for composite structures will play a key role in this mandate. They are sure, RUAG's strong US team – together with their partner Dynetics – will make this a great success.
Robert Wright, Dynetics program manager, commented that their teammates, including RUAG Space, will bring vast levels of experience and knowledge together as they design and develop flight hardware that will be used to take humans and science missions further into deep space.
Dynetics plans to build, design and test the Universal Stage Adapter in their Huntsville facility, as well as in their new Decatur Aerospace Structures Complex, and in the RUAG
Space USA large composite manufacturing facility. Following assembly and testing, the USA will be delivered to the Kennedy Space Center in Cape Canaveral, FL.