NASA has completed a series of ground tests, NASA's Next Space Technologies for Exploration Partnerships -2 (NextSTEP-2), on Northrop Grumman's prototype cislunar habitat for astronauts as a platform for deep space missions.
The NextSTEP-2 Cislunar Habitat that is competing with prototypes produced by four other American companies took Northrop Grumman the last year and a half designing its version of the habitat to be deployed at the Deep Space Gateway. The Gateway is an outpost near the Moon that will be used to help send astronauts to the Moon by 2024.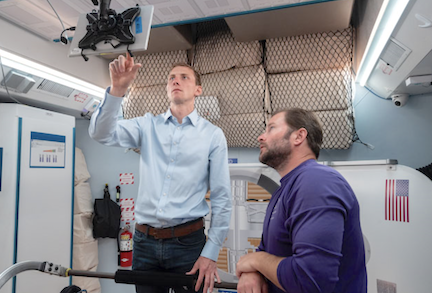 NASA relies on commercial partners like Northrop Grumman to pioneer the technology that will return humans to the moon and enable deep space exploration in the future.
The habitat module is a critical element of the Gateway, allowing astronaut crews to live and work aboard the orbiting science outpost and is designed for 15 years of operations around the moon, with the capability of sustaining an Orion crew of four astronauts for long durations of time. The testing was intense as crew commanders took a look at how astronauts could live and work inside a habitat near the moon, studying the design of the habitat and its controls and numerous other interfaces.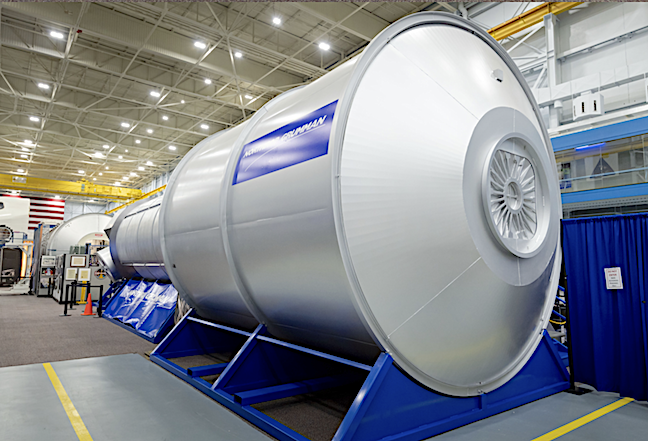 The design is based on the company's successful Cygnus spacecraft which performs commercial resupply services for the International Space Station. The photos reveal Northrop Grumman's design and the cislunar habitat mockup including the future astronauts who may someday live and work in habitats like this one. The mock-up includes crew exercise equipment, life support systems, sleeping quarters, a galley, and robotic workstations.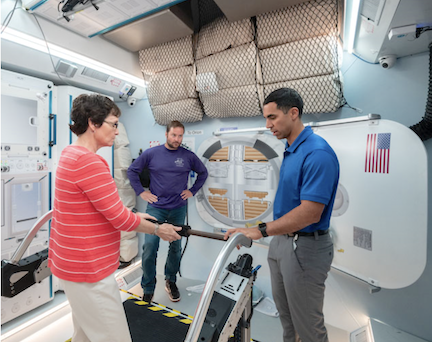 "As one of NASA's NextSTEP-2 partners, Northrop Grumman has spent the last year and half designing this habitat," said Chad Davis, senior manager, mission operations, Northrop Grumman. "By utilizing the design of our flight-proven Cygnus spacecraft, currently docked with the ISS, we've worked to develop a habitat that will someday allow future astronauts to live and work in deep space. This is just one of the many ways Northrop Grumman is supporting NASA's goals of further exploration of the moon and beyond."
The NG-11 Cygnus was launched just last month and is currently docked with the station while astronauts unload the cargo. Cygnus is designed to perform autonomous operations and rendezvous with other space vehicles. This technology, together with Cygnus modular design that enables it to carry a variety of payloads, makes it a viable platform to support NASA's deep space exploration goals to the Moon and beyond.