C-COM Satellite Systems Inc
. (TSXV: CMI; OTC: CYFNS) has completed their first live test of a low-cost, commercially available, 74 cm. parabolic, flyaway antenna system, with
Telesat's Phase 1 LEO satellite
.
C-COM's fully automatic, highly compact, and easy to deploy iNetVu® FLY-74 Ka-band transportable antenna was used during the live testing at Telesat's Allan Park facility in Ontario, Canada.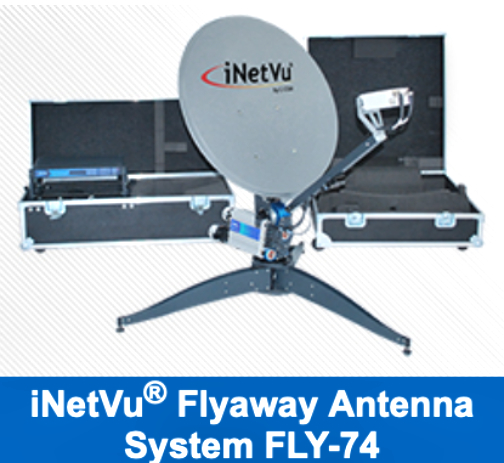 The iNetVu® FLY-74 has been tracking Telesat's Phase 1 LEO satellite over a six-month period. Full-duplex throughput data rates of up to 158 Mbps on the downlink and 158 Mbps on the uplink were achieved at extremely high spectral efficiencies, all while demonstrating the ultra-low latency capabilities (20-40 msec) of Telesat LEO.
The on-air tests were conducted using a Newtec MDM 6000 modem. The FLY-74 antenna acquired and tracked the LEO satellite at elevation angles as low as 10 degrees above the horizon.
Bilal Awada, CTO at C-COM, said the company is very pleased with the performance and high reliability of the FLY-74 antenna system and its ability to track and maintain connectivity with the Telesat LEO satellite. A number of these flyaway antenna systems have already been deployed for tracking low orbit satellites, such as cubesats and smallsats, in Canada and in other parts of the world.

Michel Forest, Director, LEO Systems Engineering at C-COM, added that Telesat is working with high technology vendors such as C-COM to assure the availability of affordable antenna systems for Telesat LEO across a variety of applications. C-COM's advanced antenna technology will enable Telesat's customers to take full advantage of Telesat LEO's capabilities, including high capacity and ultra-low latency.