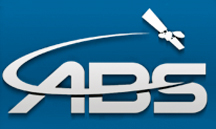 A surprise announcement from Tom Choi, the CEO of ABS, that he is leaving the company.
Tom's statement on LinkedIn is as follows...
I announce that the time of my servitude as CEO of ABS has come to an end. It was an incredible experience and a wonderful time. I believe after PanAmSat, ABS was one of the very few companies which were privately owned to reach a status of a Global Satellite Operator with customers and operations in every continent of the world.
We began with buying existing in-orbit satellites then we raised over $200M in condosat financing to build ABS-2 and then we shocked the world by building all electric satellites which was dual-stacked (ABS-2A and ABS-3A) on a Falcon-9. We serve now over 1000 television stations and provide Gigabits of IP transit.
I thank all our customers, partners, vendors, employees and investors that have made ABS what it is today. It's time for me to move on to other interesting projects. I will continue to service on the Board of Directors at ABS.
Tom was a member of the Technical Staff at Rockwell International from 1990 to 1992 and then a Business Development Executive at Hughes Communications International until 1999. At the point in time, he became the Founder and CEO of Speedcast and, in June of 2006, he Co-Founded and became the CEO of ABS Limited which became ABS Global Limited In October of this year, the company from which Tom is now departing.
Satnews Publishers wishes Mr. Choi well with his new endeavors.