ORBCOMM Inc. (Nasdaq: ORBC) has entered into a definitive agreement to acquire Skygistics (PTY) Ltd. and its South African and Australian subsidiaries.

Based outside of Johannesburg, South Africa, Skygistics provides a broad range of satellite and cellular connectivity options as well as telematics solutions centered around the management of remote and mobile assets to more than 250 telematics and enterprise customers. Skygistics will add distribution for ORBCOMM's broad range of products in some of the fastest growing IoT markets, including South Africa and 22 other African nations.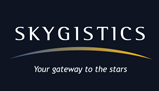 Skygistics is a long-time partner of SkyWave, a subsidiary of ORBCOMM, and a distributor of SkyWave's satellite connectivity products. Satellite connectivity is used widely in Africa for cost-effective, mission-critical cross-border security monitoring and asset management applications. Skygistics has more than 40 employees with an established sales and distribution network throughout Africa. The transaction is expected to close in May 2016, subject to customary closing conditions.
"The acquisition of Skygistics supports ORBCOMM's long-term strategy of becoming a leading global, full-service provider in the Internet of Things," said Marc Eisenberg, ORBCOMM's Chief Executive Officer. "Adding incremental products and services to Skygistics' infrastructure will build a stronger presence on the African continent, which is an important growing market."