[Satnews] Thuraya Telecommunications Company has teamed with DigiGone to launch the communication solution DigiMed, a telemedicine solution to assist teams working in remote areas.
The cutting-edge DigiMed kit allows crucial face-to-face consults to take place between patients and doctors through 'real-time' teleconferencing enabled by Thuraya's portfolio of broadband terminals. Ideal for workers in the Relief, Marine and Enterprise sectors, the cost-effective solution encrypts high-quality, real-time video using only a fraction of the available bandwidth.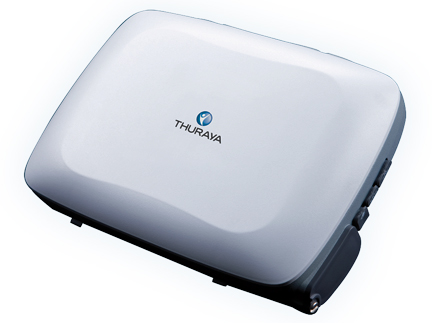 Capable of streaming patient data in real-time and allowing medical professionals to make on-the-spot decisions in emergency situations, DigiMed can be used with the Thuraya IP, IP+, IP Voyager and Orion IP terminals to establish a secure, flexible platform that can be customized to a specific business. The compact, lightweight, portable kits are designed and built for easy transport and storage and the coverage area includes 161 countries around the world and most major shipping routes.
Executive Comments
Randy C. Roberts, Chief Innovation Officer, Thuraya Telecommunications, said, "Our partnership with DigiGone offers a solution that will revolutionize telemedicine and will serve as a vital lifeline for organizations working out in the field or at sea. To develop a solution for people who live, work or travel in remote areas aligns with our mission to save and improve lives."
Michael Dunleavy, President, DigiGone, said, "Thuraya is a terrific partner, enabling DigiGone to reach more users across their vast coverage area in need of our affordable and secure solutions for Health, Security, and Operational Support. Combining the extraordinary value of Thuraya with the efficiency of DigiGone delivers enhanced medical care to the remotest of locations at a truly affordable price. Thuraya's portfolio of broadband data products meets the demands of our end-users and is a favored companion of global media organizations, government entities and NGOs, as well as energy and maritime companies requiring a reliable, portable, secure and easy-to-use satellite broadband terminal."