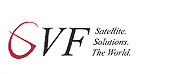 [SatNews] The GVF-EMP Conference Partnership's High Throughput Satellites 2013: The Game-Changer in Action—London Roundtable occurred on December 5th and 6th, 2013, delivering the third program in the GVF-EMP Roundtable Series, and providing important key industry forecasts.

Included in these forecasts was the NSR analysis that aggregate HTS demand could reach 1Tbps, and that wholesale HTS & MEO-HTS revenues are expected to exceed US$3.3 billion, both in 2022, together with the ESA view that the compound annual growth rate (CAGR) in capacity (measured in GHz) over the period 2012-2017 will exceed 11 percent. The two-day event concluded with wide praise for its comprehensive and highly-focused subject matter, and for its extensive array of excellent speakers who contributed a combination of opening keynotes and panel discussions. Attended by over 90 representatives of satellite industry companies and satellite solutions end-user organisations, the Roundtable was described by one attendee as, "A very successful conference, by any standard."

David Hartshorn, Secretary General of GVF, and one of the co-chairs/moderators of the event, said, "This London program offered another of GVF-EMP's timely and topical platforms for industry and end-user dialogue, just as the satellite operator and provider communities continue to bring more HTS capability to orbit, and to the broadband access solutions, enterprise, corporate networking, communications-on-the-move, and other markets."

Paul Stahl, Managing Partner of the EMP half of the Conference Partnership, added, "This was unquestionably one of the Partnership's most successful events. The caliber of the speaking contributors was outstanding, and the level of debate was greatly enhanced by the quality and quantity of the attending delegates."
The slide presentations supporting the opening keynotes from each of the two days are now accessible from the event web page at this direct link. Also available at that link, in selected instances, are slides supporting the introductory remarks made by Roundtable panelists. This web page also details of the entire two-day program with a full listing of all contributing panelists.

As well as being presented in association with Intelsat, Avanti Communications, Kymeta, Gilat Satellite Networks, Inmarsat, and C-COM Satellite Systems, the Roundtable was supported by Northern Sky Research (NSR). The Roundtable proceedings were chaired and moderated by a team comprising: David Hartshorn, Secretary General, GVF; Chris Baugh, President, NSR; Stéphane Chenard, Senior Analyst, Euroconsult; Elisabeth Tweedie, Founder & Chief Executive, Definitive Direction & Associate Editor of Satellite Executive Briefing; and, Martin Jarrold, Chief, International Program Development, GVF.