[SatNews] NSSLGlobal has worked with the BBC to enable The Corporation's first live 'Bonded HDR' (High Data Rate) satellite television broadcast.
The BBC's 'The One Show' broadcast on March 5th featured Lenny Henry live from the Iyolwa Health Clinic, Uganda, as part of the 'lead-in' to BBC's Comic Relief programming a week later. In the broadcast, Henry showed the audience the results of a major refurbishment funded by Comic Relief money.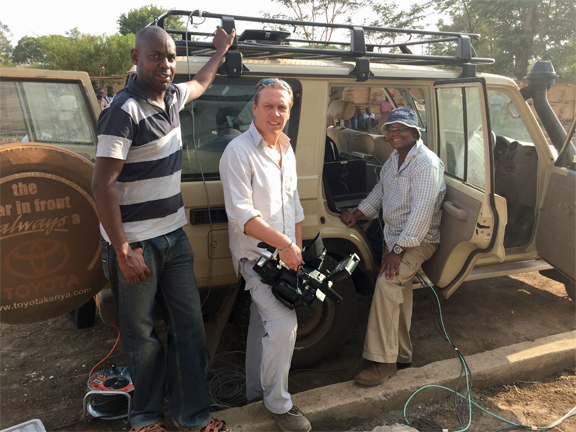 HDR video services typically transmit at around 650-700 kbps. But by 'bonding' two portable BGAN EXPLORER 710 satellite terminals (on Inmarsat's satellite network), NSSLGlobal was able to deliver double the normal HDR bandwidth for this transmission. This is the first time this has been possible using BGAN terminals.
In terms of allowing a higher-quality broadcast, this extra bandwidth allows for the transmission of sharper images as well as can accommodate the higher data throughput of highly dynamic images such as moving backgrounds or extremely 'active' scenes. As a result, for the first time, rather than being restricted to static camera setups, satellite-broadcast camera crews can be in-motion, provided they have a suitable wired or wireless link to the BGAN terminal.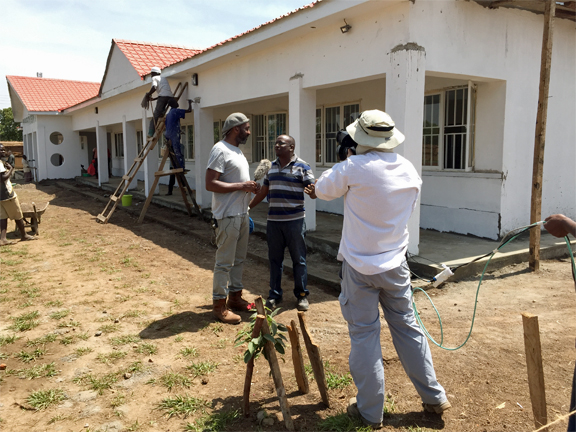 "We have provided satellite broadcast services to the BBC for over a decade, and The Corporation is continuing to show its stripes as a leading broadcaster," said Peter Crafter, Enterprise & Government Sales Director, NSSLGlobal. "The BBC was also one of the first organisations to undertake a live HDR satellite video feed following Nelson Mandela's death. Obviously the potential for sharper resolution through Bonded HDR is of major benefit to broadcasters, as is the ability for camera crews to move around without image degradation. 'Bonded HDR', using lightweight, portable, easy-to-set-up BGAN terminals, presents a superb alternative for high-quality 'moving' broadcasts where a full, vehicle-based SNG uplink would be impractical. Lenny Henry's Uganda broadcast was an excellent test-case for the abilities of this system and we're very pleased with the results."
Prior to investment by Comic Relief, the Iyolwa Health Clinic had been completely dilapidated. Despite serving almost 1,450 patients per month, it had been without power or running water for years. Rooms were dark, insect-infested, and equipment highly outdated. As part of the investment the clinic has now been upgraded with running water, solar power, a stable structure and better medical equipment.
On December 7, 2013 NSSLGlobal also worked with the BBC when The Corporation delivered its first-ever HDR television broadcast, (live from South Africa, as part of the coverage surrounding Nelson Mandela's death). This was undertaken using a BGAN EXPLORER 710 operating over Inmarsat's HDR service.