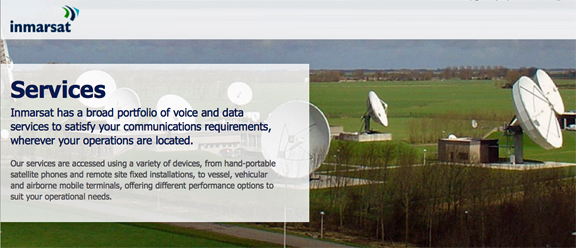 [SatNews] Inmarsat has confirmed the U.S. Government Business Unit's successful testing of its on-demand lease service using the prototype L-band Advanced Communications Element (LACE) terminal.
The experimental terminal established a record-setting 10Mbps return link connectivity from a small L-band antenna, bringing high-speed real-time video from the Middle East and Africa regions across the Alphasat satellite. By demonstrating rates more than an order of magnitude higher than previous L-band experiments, LACE shows how specialist communities can be served while retaining the ease of use, reliability, low cost of ownership and weather-tolerant operation provided by Inmarsat's global L-band network. LACE demonstrates the wide range of powerful services, ranging from broadcast and video to mission-critical military operations that can be supported simultaneously by the Alphasat system. The high-speed testing was conducted over Inmarsat's trusted network of global, mobile mission-critical satellite communication services that are highly reliable, secure and affordable, anytime and anywhere.
"Today's government agencies and military forces are more mobile than ever, and require very nimble communication solutions. The need for small teams to return large quantities of video and sensor data, and, at the same time, maintain reliability and ease of use while on the move is critical to achieve their missions," said Peter Hadinger, president of Inmarsat U.S. Government Business Unit.
Inmarsat's infosite is located at http://www.inmarsat.com/services/ for additional information.