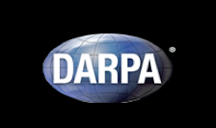 [SatNews] In an era of declining budgets and adversaries' evolving capabilities, quick, affordable and routine access to space is increasingly critical for national and economic security.
Current satellite launch systems, however, require scheduling years in advance for a handful of available slots. Launches often cost hundreds of millions of dollars each, in large part to the massive amounts of dedicated infrastructure and personnel required. DARPA created its Experimental Spaceplane (XS-1) program to help overcome these challenges and create a new paradigm for more routine, responsive and affordable space operations. In an important step toward that goal, DARPA has awarded prime contracts for Phase 1 of XS-1 to three companies:
The Boeing Company (working with Blue Origin, LLC)
Masten Space Systems (working with XCOR Aerospace)
Northrop Grumman Corporation (working with Virgin Galactic)
"We chose performers who could prudently integrate existing and up-and-coming technologies and operations, while making XS-1 as reliable, easy-to-use and cost-effective as possible," Jess Sponable, DARPA program manager. "We're eager to see how their initial designs envision making spaceflight commonplace—with all the potential military, civilian and commercial benefits that capability would provide."
The XS-1 program aims to develop a fully-reusable unmanned vehicle that would provide aircraft-like access to space and deploy small satellites to orbit using expendable upper stages. XS-1 seeks to deploy small satellites faster and more affordably, and develop technology for next-generation hypersonic vehicles. XS-1 envisions that a reusable first stage would fly to hypersonic speeds at a suborbital altitude. At that point, one or more expendable upper stages would separate and deploy a satellite into Low Earth Orbit (LEO). The reusable first stage would then return to earth, land and be prepared for the next flight. Modular components, durable thermal protection systems and automatic launch, flight and recovery systems should significantly reduce logistical needs, enabling rapid turnaround between flights.
Key XS-1 technical goals include flying 10 times in 10 days, flying to Mach 10+ at least once and launching a representative small payload to orbit. The program also seeks to reduce the cost of access to space for 3,000- to 5,000-pound payloads to less than $5 million per flight. In Phase 1 of XS-1, DARPA intends to evaluate the technical feasibility and methods for achieving the program's goals. Tasks currently include:
Develop the XS-1 demonstration vehicle
Identify and conduct critical risk reduction of core component technologies and processes
Develop a technology maturation plan for fabrication and flight test of XS-1 system capabilities
DARPA expects the performers to explore alternative technical approaches from the perspectives of feasibility, performance, system design and development cost and operational cost. They must also assess potential suitability for near-term transition opportunities to military, civil and commercial users. These opportunities include both launching small payloads per the program goals as well as others, such as supporting future hypersonic testing and a future space access aircraft.
"Developing a vehicle that launches small payloads more affordably is a priority for future U.S. Defense Department operations," said Steve Johnston, director of Boeing's Phantom Works Advanced Space Exploration division. "Boeing brings a combination of proven experience in developing launch systems and reusable space vehicles, along with unparalleled expertise in the development and fielding of highly operable and cost-effective transportation systems."
"Our design would allow the autonomous booster to carry the second stage and payload to high altitude and deploy them into space. The booster would then return to Earth, where it could be quickly prepared for the next flight by applying operation and maintenance principles similar to modern aircraft." said Will Hampton, Boeing XS-1 program manager. "Drawing on our other innovative technologies, Boeing intends to provide a concept that uses efficient, streamlined ground infrastructure and improves the turnaround time to relaunch this spacecraft for subsequent missions."
DARPA plans to hold a Phase II competition next year for the follow-on production order to build the vehicle and conduct demonstration flights.
DARPA's infosite is located at http://www.darpa.mil/