The maker of Russia's Soyuz rockets has finished building the first rockets due to be launched from South America pad, in cooperation with the European Space Agency.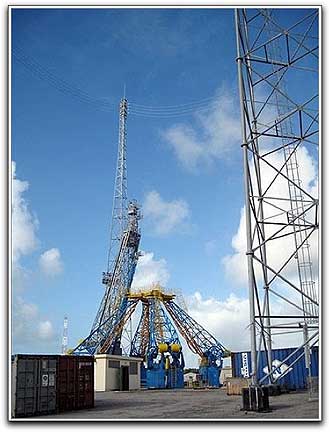 "The first two rockets are ready. They got through all the tests and have been placed in the containers in which they will be delivered," said the deputy head of
TsSKB-Progress
,
Sergei Tyulevin
, quoted by
ITAR-TASS
. The newly updated
Soyuz-ST
rockets are to be launched from
French Guiana
. The rockets will be delivered in September and the first launch will take place on December 28,
Tyulevin
said, following considerable delays in the project.
The move to French Guiana is a major step for Russia, which has mostly relied on the
Baikonur
launch pad in
Kazakhstan
from where the first man-made object and the first astronaut were launched into space. Launching Russian rockets so close to the United States is likely to send a strong message about Russia's continued role in space and brings several other advantages for Moscow, including reducing dependence on Baikonur, which has been the subject of periodic disputes with Kazakh authorities. French Guiana's closeness to the equator also enables heavier payloads as launches can gain extra momentum from the Earth's own spinning motion.
Tyulevin
said the company was under contract to produce 10 rockets in total for launch from French Guiana and that four more out of this total would be delivered next year. The
European Space Agency
provides two-thirds of the funding for the main launch site on French Guiana, named
Kourou
.