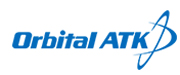 Orbital ATK (NYSE: OA) opened their new Satellite Engineering Building in Gilbert, Arizona, last week.
The expansion of the company's engineering operations adds 60,000 square feet to the site that includes Orbital ATK's Satellite Manufacturing Facility, one of the largest and most advanced spacecraft assembly and test facilities in the United States. With two other locations in Chandler and Mesa, the company's total footprint in the state now totals nearly 850,000 square feet. The project is expected to create 155 full-time, high-wage jobs over a five year period.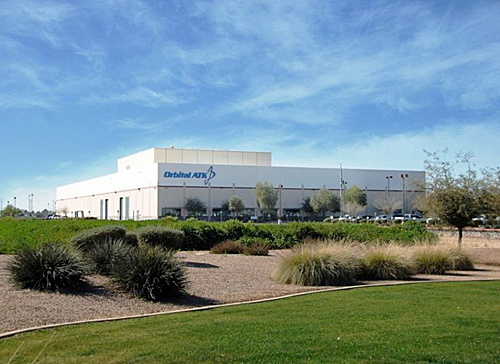 The Gilbert expansion, which was completed in 16 months, complements Arizona's robust aerospace and defense industry – a sector that contributes $38 billion annually to the state's economy and employs more than 52,000 workers. There are 1,950 of those employees who work at Orbital ATK's three locations in Arizona including the Gilbert facility.
The opening of the new facility was celebrated with a ribbon cutting ceremony that attracted local and state representatives who thanked Orbital ATK for its continued commitment to Arizona. They greeted employees and toured the new building which features modern work spaces that encourage teamwork and innovation.
Located approximately 15 miles east of Phoenix, Orbital ATK's Satellite Manufacturing Facility produces satellites for a variety of domestic and international customers. The company's heritage satellite business started in Gilbert in 1989 and currently has approximately 385 employees working at the site. Programs under production include the Iridium NEXT mission for which Orbital ATK is assembling, integrating, and testing 81 satellites; and the second Ice, Cloud and Land Elevation Satellite (ICESat-2) and the Ionospheric Connection Explorer (ICON) satellite for NASA. Production is also ramping up on high profile science missions that include NASA's Landsat 9 satellite and Joint Polar Satellite System (JPSS)-2.
Rick Kettner, Site Director for Orbital ATK's Gilbert facility, noted that this expansion allows the company to stay ahead of the evolving needs of customers by moving the firm's engineers to a building that's directly next door to the satellite manufacturing facility. The deeper collaboration between the engineering and production teams will allow the company to work more efficiently, deliver increased value and generate new business to create high-paying jobs. The cooperation received from the state of Arizona and the town of Gilbert has enabled Orbital ATK to build the company's future in the firm's own backyard.