Thuraya Telecommunications Company
has launched their Thuraya WE satellite and LTE portable Wi-Fi Hotspot that was developed in collaboration with
Beam Communications
— the Thuraya WE bridges the gap between satellite and GSM broadband services and is the world's first dual mode Hotspot that keeps users in contact with family and friends, no matter where they are located.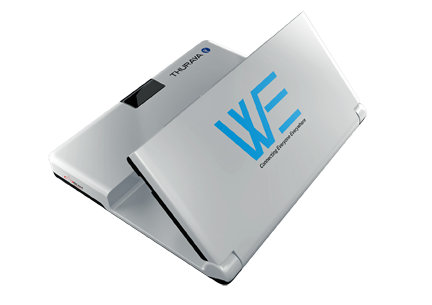 The terminal facilitates seamless roaming for consumers, from satellite to terrestrial LTE services or vice versa, either via a Thuraya SIM card or a standard GSM SIM card from any of Thuraya's 395 worldwide GSM roaming partners, enabling users to use the most suitable option available. Weighing only one kilogram, Thuraya WE is compact, light and portable, and offers voice and data connectivity on-the-go, transforming any area into a WiFi Hotspot and allowing for the connection of as many as 10 smart devices within a radius of 100 feet or more.
Thuraya WE comes with a user-friendly interface that can be accessed either through the web or through a mobile app compatible with iOS and Android devices. This simple and easy-to-use interface allows users to easily access device settings, select and switch between networks, locate the satellite, and view signal strength, connection status, battery status, system alerts, and data usage reports.
Ahmed Al Shamsi, Acting Chief Executive Officer, Thuraya, stated that the Thuraya WE reinforces the firm's commitment toward offering innovative products. This is the first ever LTE WiFi Hotspot device that offers flawless convergence between GSM and satellite broadband services. Built for ease of use, Thuraya WE caters to the needs of users in a multitude of sectors by allowing them to enjoy uninterrupted access to voice and data services over Thuraya's network when outside terrestrial coverage.

Michael Capocchi, Beam Communications Managing Director, noted that WE is a pioneer product, delivering the only Hotspot in the market to offer dual mode satellite and LTE capabilities. The product transforms any smartphone or tablet into a mobile satellite device by allowing users to access satellite internet at speeds of up to 384 kbps and ensures they stay connected even when their GSM service is unavailable.