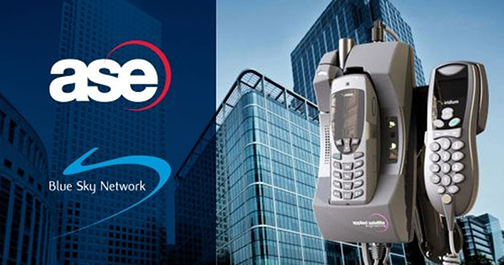 Blue Sky Network (BSN) has acquired Applied Satellite Engineering (ASE), a designer and manufacturer of advanced satellite communication (SATCOM) equipment.
Gregoire Demory, BSN President, said that the firm is excited to join forces with ASE and bring on their impressive portfolio of SATCOM products. These combined offerings will now give customers even more options with solutions for maritime, land, machine-to-machine (M2M), push-to-talk, and anti-piracy applications.
Both BSN and ASE have been Iridium value added manufacturers since 2004 and will continue to develop innovative products and services leveraging Certus, the advanced new multi-service platform powered by the Iridium NEXT constellation.
Executive Comments
Kambiz Aghili, BSN CEO, added that the company is thrilled to strengthen the firm's combined reseller channels with ASE while adding locations in Arizona and Ireland. ASE's fleet management and data analytics portal can now be leveraged to offer connectivity health monitoring and surveillance oversight for advanced M2M and resilience systems globally.
Jeff McFarland, ASE President, commented that Blue Sky Network is a quality-focused organization providing top-tier solutions to their customers. ASE is very happy to be joining this outstanding group and looks forward to helping the firm's dealers grow their businesses with these expanded offerings and new, innovative solutions.