Always first in promoting and encouraging bright and enthusiastic minds in the world of Space, the Space Foundation has a new scholarship and announces the first recipient of the scholarship.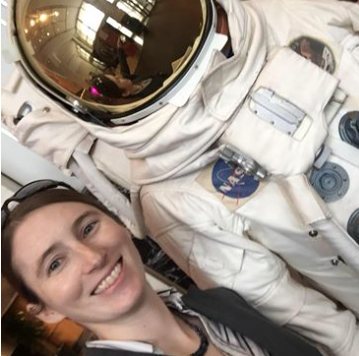 In December 2017, the Space Foundation announced a new scholarship honoring former Chairman of the Board, Admiral James O. Ellis Jr., USN (Ret.). The Space Foundation is pleased to announce the first recipient of the scholarship is Major Anna Gunn-Golkin, USAF.
Gunn-Golkin is a distinguished graduate of both the Air Force Institute of Technology's Astronautical Engineering program and Undergraduate Space Training. She was the top engineer graduate of the Test Pilot School and spent five years conducting classified flight tests. She then taught Introduction to Astrodynamics and Rocket Propulsion courses at the U.S. Air Force Academy in Colorado Springs, where she regularly organized field trips to space operations squadrons, defense space contractors and new space start-ups.
In 2017, she worked with the Space Generation Advisory Council to promote cadet participation in the Space Generation Fusion Forum at the 33rd Space Symposium. She is currently transitioning to a new role, where she will spend six months at NASA Headquarters in the Launch Directorate supporting the Department of Defense Liaison Office.
The Ellis scholarship, to be presented annually, provides a young professional member of the United States Armed Forces full participation in all Space Symposium events, including the New Generation program and a seat at the Space Classified session.
Major Gunn-Golkin will receive:
Full registration for the

34th Space Symposium

, to be held April 16-19, 2018, at The Broadmoor in Colorado Springs, Colo., to include New Generation program registration
A seat at the Space Classified session, to be held Wednesday, April 18, 2018
Seating at the Space Foundation Board of Directors table at dining functions during the Symposium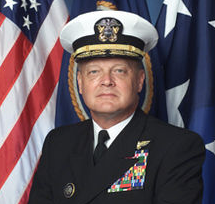 Admiral James O. Ellis, Jr., USN (Ret.) was a former Commander of United States Strategic Command, Ellis is currently an Annenberg Distinguished Fellow at the Hoover Institution, Stanford University. Previously, he was President and Chief Executive Officer, Institute of Nuclear Power Operations (INPO). Ellis was elected to the Space Foundation Board of Directors in January 2010 and served as Chairman from January 2016 through November 2017.
New Generation Space Leaders was founded in 2008, the Space Foundation's New Generation Space Leaders program (New Gen) targets aerospace professionals age 35 and younger. The program fosters meaningful, long-term peer relationships by providing access to top space leaders through program opportunities at the Space Symposium and throughout the year. The goal is to fuel the future for young professionals and be the driving force to help launch their careers. Learn more about the program