Eutelsat Communications (Euronext Paris: ETL) has commissioned Thales Alenia Space to build the W3C satellite — the launcher for the satellite will be decided at a later stage.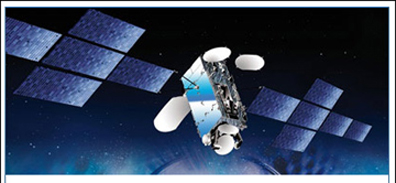 The rapid order of
W3C
follows
Eutelsat
's decision taken in January 2009 not to integrate the
W2M
satellite into its fleet, following a major anomaly which occurred during its transfer from the location used for in-orbit tests to its operating position at 16 degrees East, where its mission was to replace well in advance Eutelsat's W2 satellite. As a result of this incident, Eutelsat decided that the W3B satellite, which is already one year into construction, will replace W2 from the middle of 2010, raising available capacity at 16 degrees East to 56 transponders from 27.
W3B had the dual mission of accompanying the expansion and in-orbit redundancy of Eutelsat's 7 degrees East position and to ensuring a solution for continuity of service in the event of the loss of
W2M
,
W2A
or
W7
. The W3C satellite will now assume this double mission of boosting by more than 50 percent available capacity at 7 degrees East, or ensuring if required Ku-band continuity of service for future satellites, namely
W2A
,
W7
or
W3B
. Scheduled for launch in third quarter 2011 and equipped with 56 transponders, W3C will be based on the
Spacebus 4000
platform of
Thales Alenia Space
. Its copositioning with Eutelsat's W3A satellite will expand capacity at 7 degrees East from 44 to 70 transponders. The copositioning of both satellites underscores Eutelsat's objective to transform 7 degrees East into a flagship position, repeating the multi-satellite strategy pursued at 13 degrees East which has enabled the
HOT BIRD
™ satellites to develop into the leading neighborhood worldwide for the number of channels broadcast. With optimised coverage of Europe, Africa, the Middle East, and central Asia, the W3A satellite at 7 degrees East already broadcasts close to 200 television channels and carries professional video and data services. The additional resources will enable Eutelsat to support expanding business of existing customers, notably broadcasters now launching their first HDTV channels. It will also bring fresh capacity to boost Eutelsat's resources in other regions.