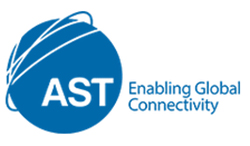 The AST Group of companies (AST), providers of satellite communications, has announced their U.S. division has relocated to a new office to accommodate rapid company growth, doubling the firm's space to 6,000 square feet at a new location in Phoenix, Arizona.

This marks a major milestone for AST since opening their office in 2011. The move reflects AST's success in growing their business in North and South America as well as the firm's ambitious goals for the future as new innovative products and solutions are launched by the company.
Philip Sexton has also joined the team at AST US as Senior Account Executive and will be based in Bradenton, Florida. Philip has more than 10 years' experience in the satellite communications industry and will be focusing on developing new relationships in the commercial maritime market, promoting AST's current portfolio of Ku-, Ka-, and L-band maritime services, equipment and value-added solutions.
Executive Comments
AST Founder and Managing Director, Gregory Darling, said larger facilities, including secure storage space, will allow the company to hold more inventory, thereby ensuring AST is the best placed to provide immediate availability for customers and even faster dispatch times. Plus, the increased office space will also enhance both technical support and training facilities to assist customers.
Robert Lorenzana, Chief Executive Officer of AST US, added that the company is delighted Philip has joined the firm's team. His presence in the region will allow AST to further grow market share by demonstrating how the firm's industry leading solutions allow customers to use their satellite communications in a more efficient and secure way.