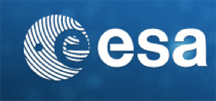 The European Space Agency (ESA) and CGI (NYSE: GIB) (TSX: GIB.A) have signed a Memorandum of Intent to pursue space based activities using 5G communications networks.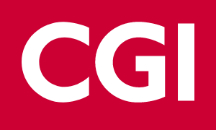 The agreement will see the organizations work together to analyze, develop and implement space-enabled innovative technologies, products and services to accelerate the benefits 5G networks can offer.
ESA and CGI will focus on applications for rural communities, logistics and transport, public services, healthcare, environment and energy, creative industries and smart tourism. Both organizations will use their expertise to progress the development of 5G through demonstrations, user-pilots and technology development for hybrid terrestrial-space networks and spectrum management.
They will also support the development of global relationships in the satellite and terrestrial communications community and by contributing to the development of architectures, standards, interfaces, testbeds and service platforms. One example application is to allow local and private hybrid networks to be deployed in weeks, enabling users to enjoy the benefits of 5G years in advance of national rollouts.
CGI previously announced its ESA contract award to develop a tool-kit (Carnot-Sat) for Integrated Radio Planning of heterogeneous terrestrial/satellite networks, which will enable network operators to quickly and efficiently design and optimize 5G networks with the use of satellites. Carnot-Sat will enable rapid delivery of 5G bringing the benefits to everyone, everywhere. Developed by teams at CGI's Leatherhead and Bristol (formerly SCISYS) offices in the UK, the technology will reduce the cost of rolling out large scale and rural networks and will have the ability to introduce new hybrid services for applications such as connected cars and wide area Internet of Things (IoT). CGI will be demonstrating applications using a state-of-the-art 5G Accelerator Lab at its Leatherhead campus.
CGI has been delivering complex, mission-critical space software systems for clients across Europe, Asia and North America supporting satellite navigation, communications and ground segment operations and space enabled applications as well as terrestrial telecommunications network management systems.
Tara McGeehan, President of CGI in the UK said that 5G, when combined with space technologies, offers enormous potential to transform how technology is used in day-to-day lives. The company is delighted to be working with the European Space Agency to help realize these opportunities. CGI is uniquely placed to unlock these benefits through the firm's experience and capabilities across the space, telecoms and IT domains.
Magali Vaissiere, Director of Telecommunications and Integrated Application at the European Space Agency, added that the integration of space technologies in 5G is instrumental to enable the seamless connectivity required to support the digitalization of industry and society. ESA is delighted to work with CGI and other industrial partners to support the development of key 5G space technology, services and applications.