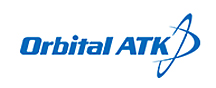 Orbital ATK (NYSE: OA) played a vital role in Wednesday's successful launch of a United Launch Alliance Delta IV rocket from Vandenberg Air Force Base, California.
The rocket launched a classified satellite, designated NROL-45, for the U.S. National Reconnaissance Office (NRO) in support of a national defense mission. Orbital ATK's contributions to the Delta IV include cutting-edge technologies from across the company. Contributions include two Graphite Epoxy Motors-60 (GEM-60), large composite structures and the propellant tank and nozzle for the main engine.
Orbital ATK provided two 60-inch diameter Graphite Epoxy Motors (GEM-60) for the Delta IV rocket. The 53-foot-long solid rocket boosters burned for 90 seconds and provided more than 560,000 pounds of thrust. Orbital ATK produced the solid rocket motors at its Magna, Utah facility, where it has manufactured 76 GEM-60s for the Delta IV launch vehicle since the initial flight in 2002. Beginning in 2018, Orbital ATK will provide upgraded GEM-60 solid rocket boosters, designated GEM-63 and GEM-63XL, for ULA's Atlas V and new Vulcan launch vehicles, respectively.
Orbital ATK also supplied 14 Delta IV and GEM-60 key composite structures, which provide lower weight and higher performance. The largest composite structures are five meters in diameter, range from one to eight meters in length, and are produced using either advanced wet winding or hand layup, machining and inspection techniques at Orbital ATK's manufacturing facilities in Iuka, Mississippi, and Clearfield, Utah.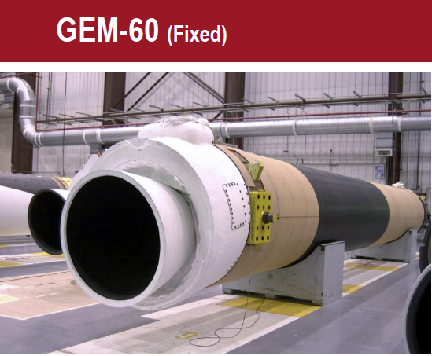 Additionally, Orbital ATK manufactured the propellant tank for the Delta IV upper stage roll control system at the company's Commerce, California, facility, and designed and manufactured the nozzle for Delta IV's RS-68A engine at its Promontory, Utah, facility. Orbital ATK also designed and produced the nozzle's thermal protection material, which is capable of shielding the nozzle from the extreme heat of launch, when external temperatures can exceed 4,000 degrees Fahrenheit.
"Congratulations to the entire team on the launch of the NROL-45 satellite." said Scott Lehr, President of Orbital ATK's Flight System Group. "Orbital ATK is honored to support the NRO and ULA with key technologies that enable the launch of critical national defense satellites."
Orbital ATK (NYSE: OA) has also opened a regional office in Singapore to serve existing and new customers in Asia.
The office is the third international location opened by Orbital ATK in the past three months. The company is following a deliberate process of increasing its availability to and direct engagement with customers and industry partners. The company has supplied space systems to regional customers, including commercial communications satellites; Earth-observation and remote-sensing spacecraft; space structures, components and pressure vessels; launch services; and ground stations. The Singapore office will enable closer and more in-depth support for all Orbital ATK customers in the region.
The Orbital ATK office in Singapore will be led by Bill Rose, Sr. Regional Director Asia Pacific. Orbital ATK's international activities have recently grown to include country offices and permanent representation in England as well as both Saudi Arabia and the United Arab Emirates.
"Each new Orbital ATK office outside the United States is intended to support a proven track record of significant sales in the region to support future growth by having a full-time presence that our customers can rely on," said Tim Shephard, Corporate Vice President of International Business Development for Orbital ATK. "Already, about 20 percent of the company's sales are to international customers and we are seeking further growth in these important markets."

"Orbital ATK has a heritage of serving the greater Asian market and our new office allows us to provide focused support to our valued partners in the region," Shephard, added. "Over the past five years, the military and commercial products and services we provide in Asia have totaled roughly three quarters of a billion dollars in new sales. This strong track record gives us confidence that the resources we are dedicating in the region are a wise investment in future growth. Our international footprint is rapidly expanding and Singapore is an important and logical next step in that process."