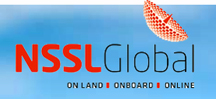 NSSLGlobal has opened a new office in Cape Town, South Africa—this office will focus on delivering sales and support for partners, resellers and end-users in the region as part of the company's ongoing global expansion plans, and in response to increased business growth in Sub-Saharan Africa in recent years.
Africa has huge potential for the SATCOMs market, particularly outside large cities, as the current communications infrastructure makes it hard for businesses and communities to communicate effectively, and consequently hinders their growth potential. This impacts organizations of all kinds, including Government, Mining, Oil & Gas, Infrastructure, Media and Finance. As political and economic stability begins to grow across the continent, NSSLGlobal, with its new office, industry experience and fully owned and operated global satellite network, is ideally positioned to assist Strategic Partners to develop opportunities and empower local businesses through knowledge transfer and local content.
Heading up the new office is NSSLGlobal's Head of Sales and Business Development—Africa, Steve Tunks, an industry veteran who has been with the company for more than 10 years. Steve has been helping NSSLGlobal to develop business in the region for the last two years.
The additional office is in addition to NSSLGlobal moving to larger premises in Poland and Singapore to meet demand as a result of company growth.