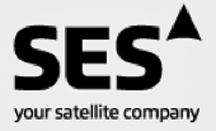 [SatNews]
SES
(NYSE Euronext Paris and Luxembourg Stock Exchange: SESG) have announced the procurement of a new satellite jointly with the Luxembourg government.
The satellite, SES-16/GovSat, has been ordered by LuxGovSat, a new joint venture between SES and the Luxembourg government, from the satellite manufacturer Orbital ATK, Inc. (NYSE: OA). The satellite will be positioned at 21.5 degrees East and is scheduled for launch in Q2 2017.
SES-16/GovSat is a multi-mission satellite using dedicated military frequencies (X- and military Ka-band) to provide high-powered and fully steerable spot beams for multiple government-specific missions. The satellite will cover Europe, the Middle East and Africa.

The Luxembourg government has pre-committed to a significant amount of capacity on the new satellite in support of its NATO obligations; the remaining capacity will be made available to governmental and institutional customers. This procurement is incorporated in SES's current capital expenditure guidance.
Martin Halliwell, Chief Technology Officer of SES, said, "The procurement of SES-16/GovSat opens a new chapter in the strategically important government business vertical and in the cooperation between SES and the Luxembourg government. SES-16/GovSat will ensure flexibility for the ever-changing missions of governments and institutions in the security, defence and civil arenas and will allow for the deployment of integrated and smart end-to-end managed solutions for these demanding customers."
"SES is one of the world's most prominent satellite operators and this contract demonstrates a continued confidence in our GEOStar product line. As a customer-focused company known for innovation, reliability and affordability, we are pleased to provide LuxGovSat with a high-quality satellite that will meet expectations in cost, schedule and performance," said Chris Richmond, VP and GM of the Commercial Satellite Division at Orbital ATK's Space Systems Group. "Based on our exceptional record of delivering flight-proven satellites on time and on budget, Orbital ATK continues to be a partner that SES and the Government of Luxembourg can count on."