[Satnews] Globalstar Europe Satellite Services Ltd., a wholly owned subsidiary of Globalstar, Inc., (NYSE: GSAT) announces that the company's SPOT family of products has initiated 4,000 rescues around the world since its launch in 2007.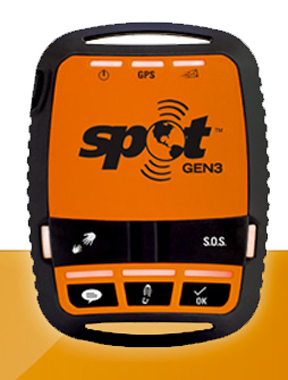 SPOT is currently being used by customers to initiate almost two rescues a day and delivers affordable location-based messaging and life-saving emergency notification technology to hundreds of thousands of users, completely independent of mobile phone coverage.

Michael Herrera, SPOT's 4,000th rescue and a retired Houston firefighter was off-roading alone in DeKalb County, Alabama, on his dual-sport dirt bike when he took a hard fall. Although initially disoriented, his experience as a first responder told him that his injuries were more serious than he could see. It was then that he reached for his SPOT Gen3® and pressed the S.O.S. button. Within 40 minutes of the S.O.S. activation, a quad bike and ambulance were onsite. At the hospital, it was determined that he had suffered a broken collarbone, three broken ribs and a partially collapsed lung.

There have been 25 rescues in Europe in the year to date and 128 in total since 2008. One European rescue took place in October 2015. Dennis van Dokkum, a wilderness guide and survival instructor at Overleven Survival School was taking a team of adventurers to a remote part of Iceland when one of its Land Rovers got stuck on an underwater sandbank in a fast flowing glacier river. The four passengers escaped onto the roof of the vehicle and pressed for help using their SPOT Messenger. Van Dokkum, said, "SPOT worked perfectly, it was great. In just two hours the emergency services had rescued the stranded passengers and towed the vehicle out of the river. Everyone was warm, dry and safe."

SPOT products work virtually everywhere in the world, most recently expanded to provide pan-African coverage. Offering peace of mind through reliable satellite-based connectivity, SPOT users have the ability to track assets, use location-based messaging and get help beyond the boundaries of mobile phone reception.
"We are dedicated to offering affordable, life-saving technology that people can rely on," said Jay Monroe, CEO and Chairman of Globalstar. "Reaching this 4,000th rescue milestone is a true testament to the success of our mission, and our entire team takes great pride in the thousands of lives that have been saved through SPOT-initiated rescues over the past eight years. It is evident that SPOT continues to be a go-to companion for anyone adventuring or working outside of the mobile phone network."

"In this day and age, people shouldn't have to worry about lack of access to emergency services as they work and travel the globe, and our 24/7 emergency response centre and certified team at the International Emergency Response Coordination Centre (IERCC) ensures that should an emergency occur, we'll get you out quickly and safely," said Mark Garver, CEO of GEOS Safety and Response.