[SatNews] Applied Satellite Technology Ltd, (AST) has joined the VT iDirect Distribution Program.
AST customers can now buy directly from the company and it will be holding inventory of all iDirect remotes for immediate dispatch in its warehouses serving Asia Pacific, Europe, Middle East, Africa and the Americas. This can save customers customs and shipping costs.
Mark Sykes, Director of AST said, "The addition of the iDirect range of remotes to our already extensive portfolio of satellite products is very important for AST. It enables us to support iDirect resellers and customers with cost effective and timely iDirect product supply. It also extends our ability to meet the needs of our customers who have both MSS and FSS requirements and significantly enhances our VSAT solution portfolio."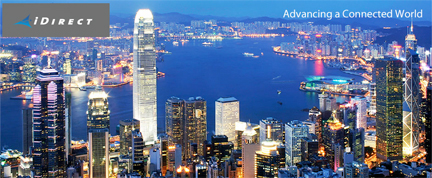 iDirect's Stephen Tunnicliffe, Regional Vice President, Europe, added; "We welcome AST to our Distributor network. Their expertise in satellite, combined with proven global distribution capabilities, makes them an ideal partner for iDirect.'
AST is an established Tier 1 provider of satellite airtime, hardware and solutions for the major constellation networks, and an experienced and trusted Distribution Partner for satellite and radio equipment throughout the world. The increased demand for data connectivity, wherever and whenever the need arises, is increasing the requirement for satellite communications. Adding the iDirect product to AST's portfolio supports these market needs.
The AST infosite may be reached by accessing http://www.satcomms.com/
iDirect's infosite is located at http://www.idirect.net/