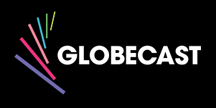 Globecast has appointed Ken Fuller to the post of Chief Technology Officer (CTO) of Globecast Americas, effective immediately.
Ken will lead all aspects of the company's technical development and will work closely with the executive management team to establish a clear and strategic technical vision. In his new role, he will oversee key vendor relationships and investigate, purchase, and implement new technologies. On top of this, Fuller will manage a team of 30 in the US. He reports to Globecast COO Philippe Fort who is based in Paris.
Prior to joining Globecast, Fuller held the post of Senior Vice President of Operations at Deluxe Entertainment Services Group in Burbank, CA, where he was responsible for several integration groups that focused on ingest, QC, metadata management of packaging and delivery of SVOD, TVOD, and streaming content. Before then, he spent several years as Senior VP and General Manager at Encompass Digital Media, Inc., where he was responsible for the company's metro Los Angeles operations, production, engineering and facilities services. Fuller is also a Past President of the Society of Motion Picture and Television Engineers as well as an SMPTE Fellow. In addition, he was Director of Broadcast and Network Operations NBC New York. While there, he received five Technical Emmy Awards for his work on NBC's Olympic broadcasts.

Eddie Ferraro, Managing Director, Globecast Americas, commented that Ken's impressive experience in broadcast and satellite transmission as well as OTT, VOD and media management makes him an incredible asset to Globecast.